Job stories - rather than Personas and User stories
I've used Personas and User stories so far but nowadays I started preferring "Job stories".

What's wrong with Personas and User stories?

According to the article, the problem with the user stories:
They use Personas.

They couple implementation with motivations and outcomes.

They ignore context, situations, and anxieties.

The biggest problem is the too many assumptions: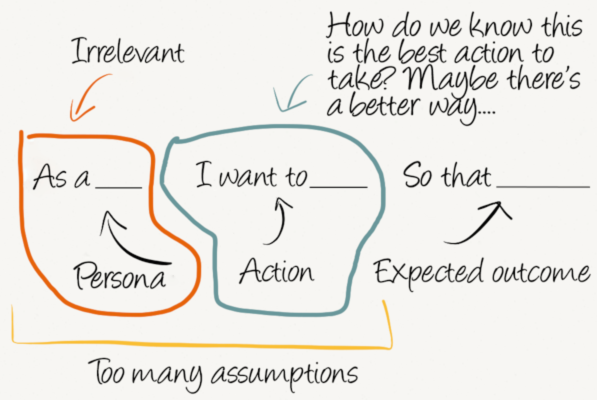 Job Stories are a different way of thinking about defining features, UI, and UX.

Job Stories are based on Causalities, Anxieties, Motivations:

To create a job story:
Start with the high level job.
Identify a smaller job or jobs which help resolve the higher level job.
Observe how people solve the problem now (which job do they currently use).
Come up with a Job Story, or Job Stories, that investigate the causality, anxieties, and motivations of what they do now.
Create a solution (usually in the form of a feature or UI change) which resolves that Job Story.