This time I decided to discover places twist and turns in Austria. Like last time I rented a motorcycle this time I decided to try out the Honda Africa Twin.
on Day 1 I planned to till Worthersee lake, next to Klagenfurt. 
on Day 2 from Klagenfurt to Einsenerz, close to Leoben. 
on Day 3 I planned a Via ferrata around Einsenerz
on Day 4 I planned go through Marizell then heading back to Budapest
Day 1

Here is my first day first itinerary: 
After Maribor in Slovenia: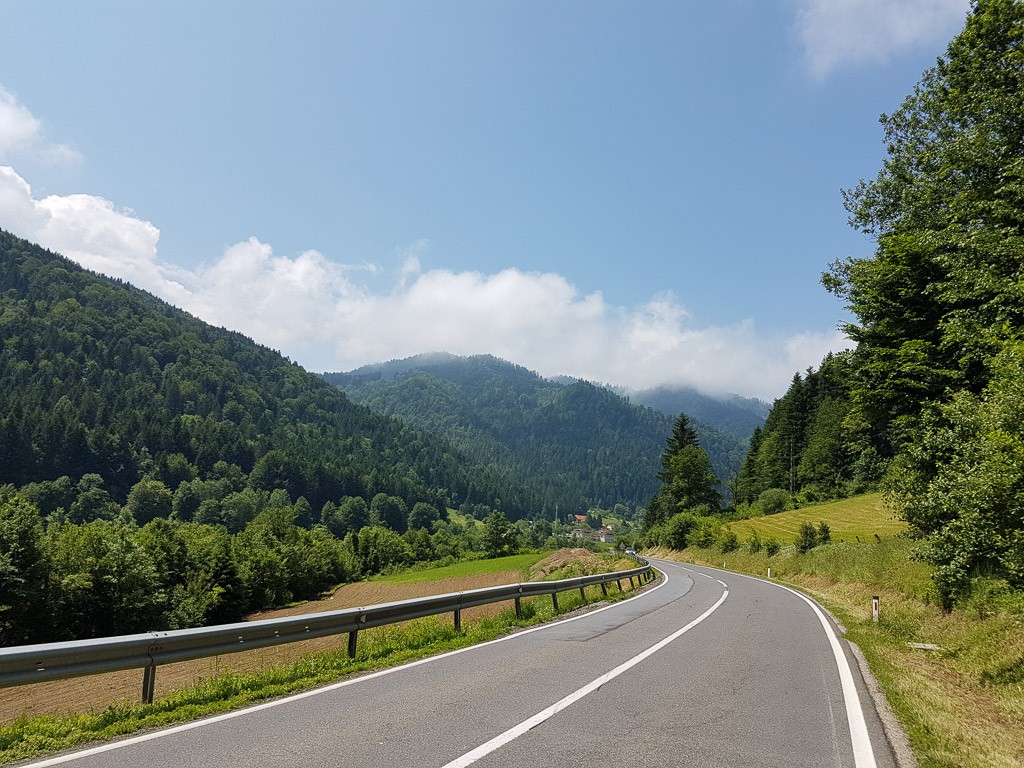 It's Pfarrdorf down in the valley:
It's funny because at this stop I met three hungarian guys from Pecs and since our itinerary was the same for that day, we decided to go together!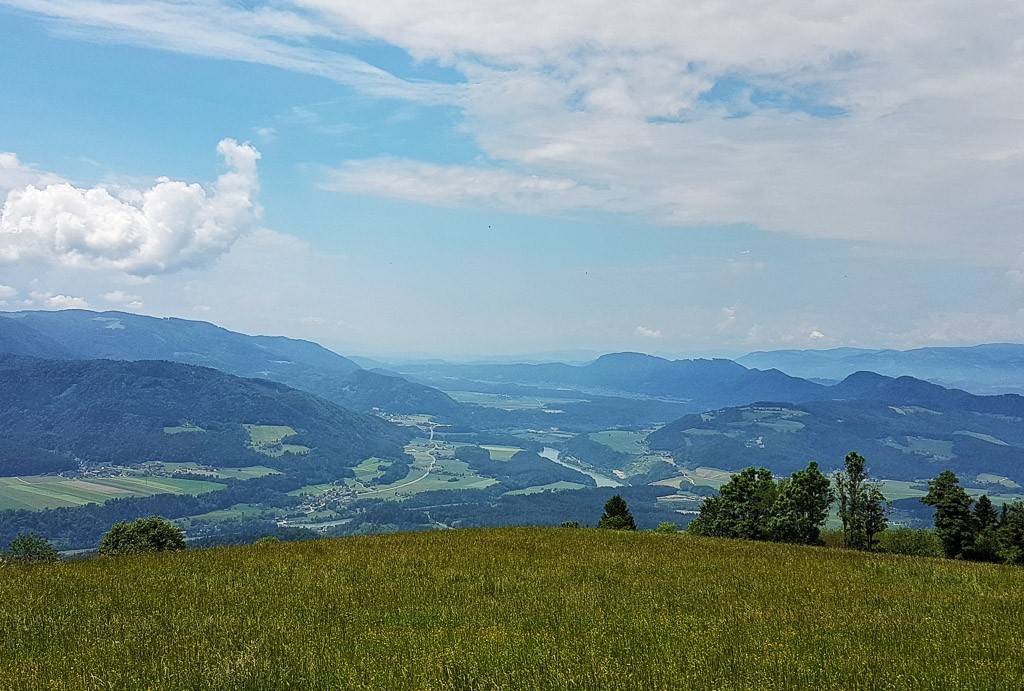 It's around Eisenkappel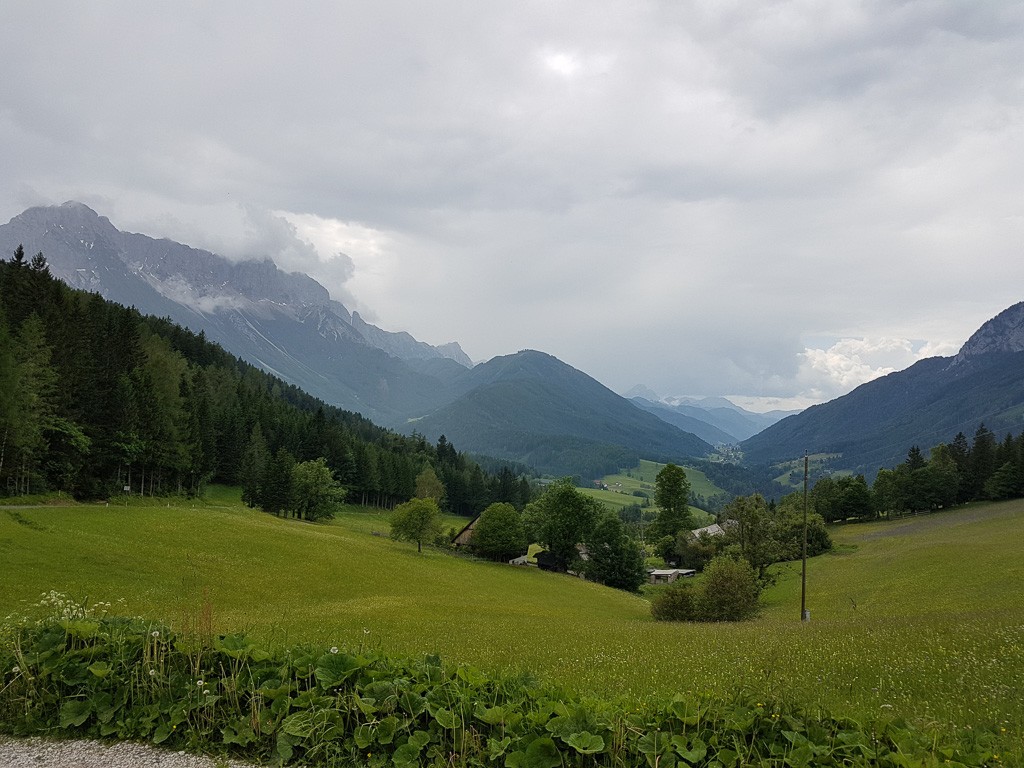 we stopped at Berggasthof Lausegger, a hotel and a restaurant: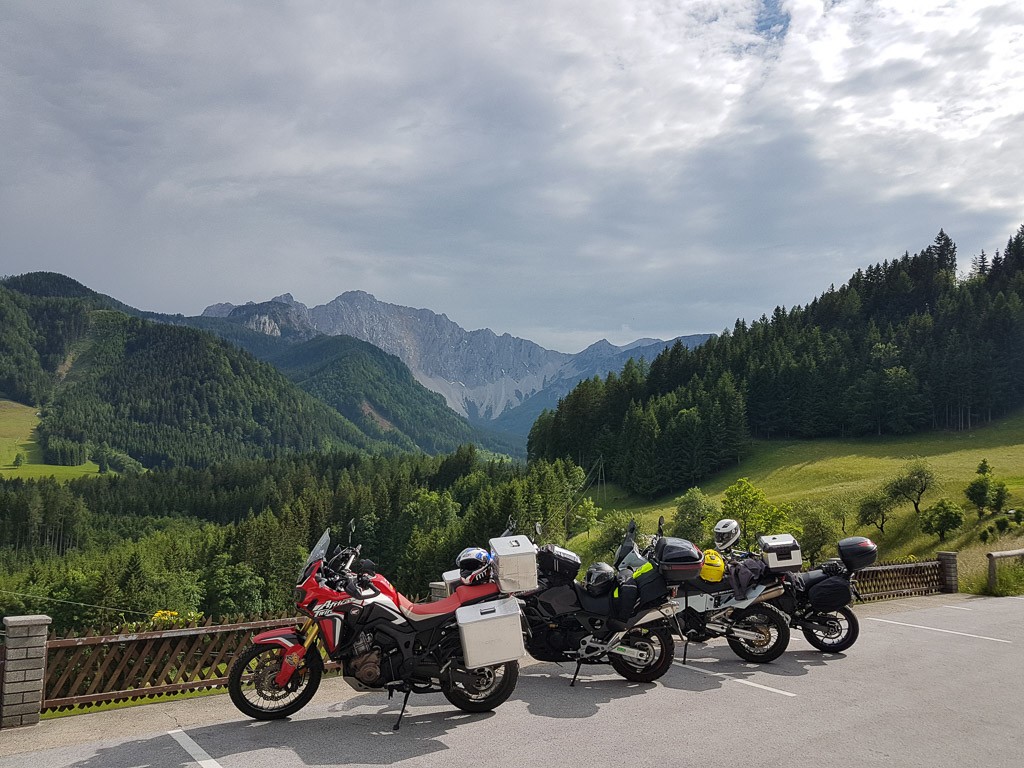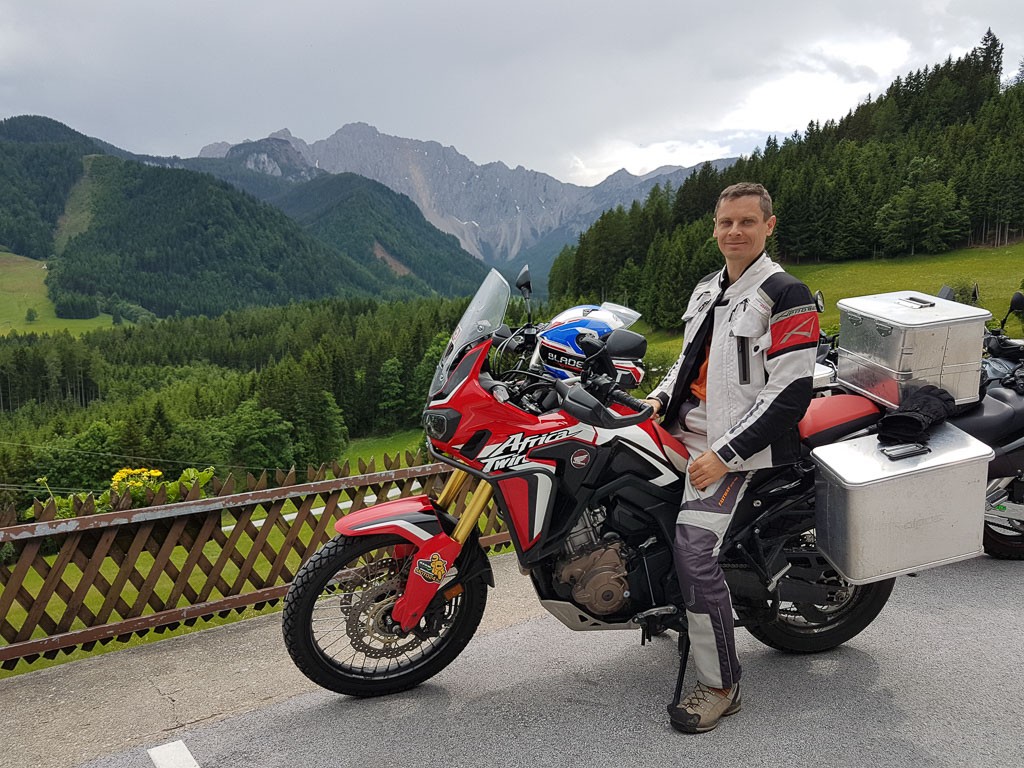 My lunch here: 
It was soo yummie !!!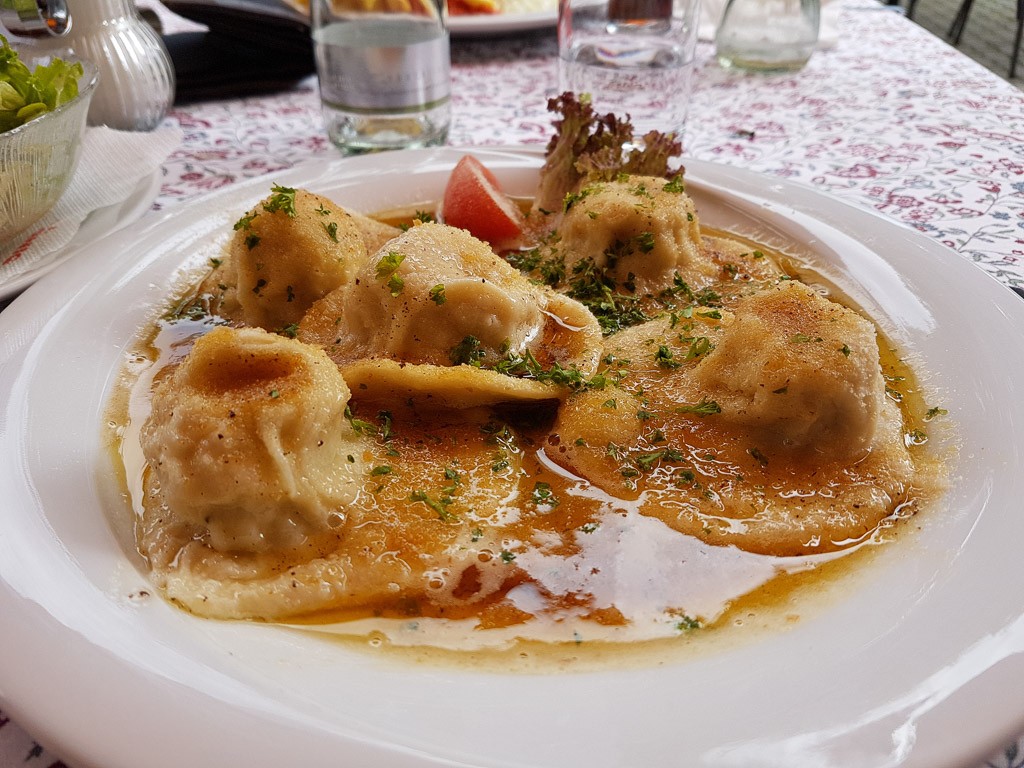 My after the lunch itinerary: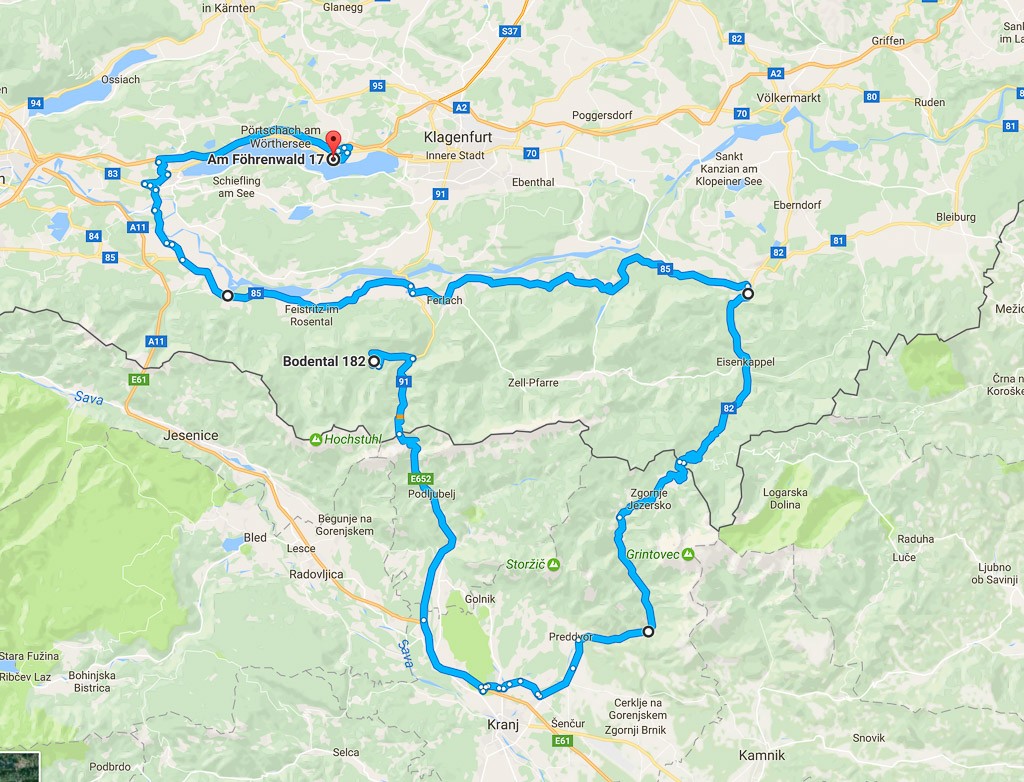 Crossing the austrian - slovenian border and go up to a pass, then from the slovenian side go back to Austria again :)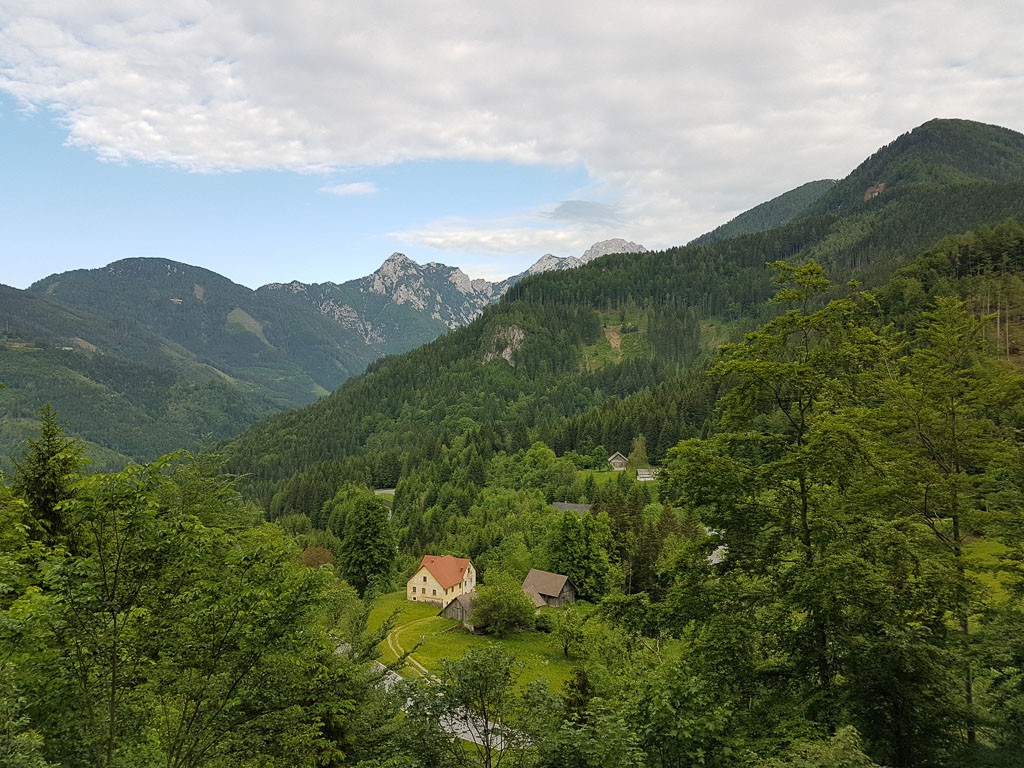 There was a a beautiful view point at close to Einsenkappel: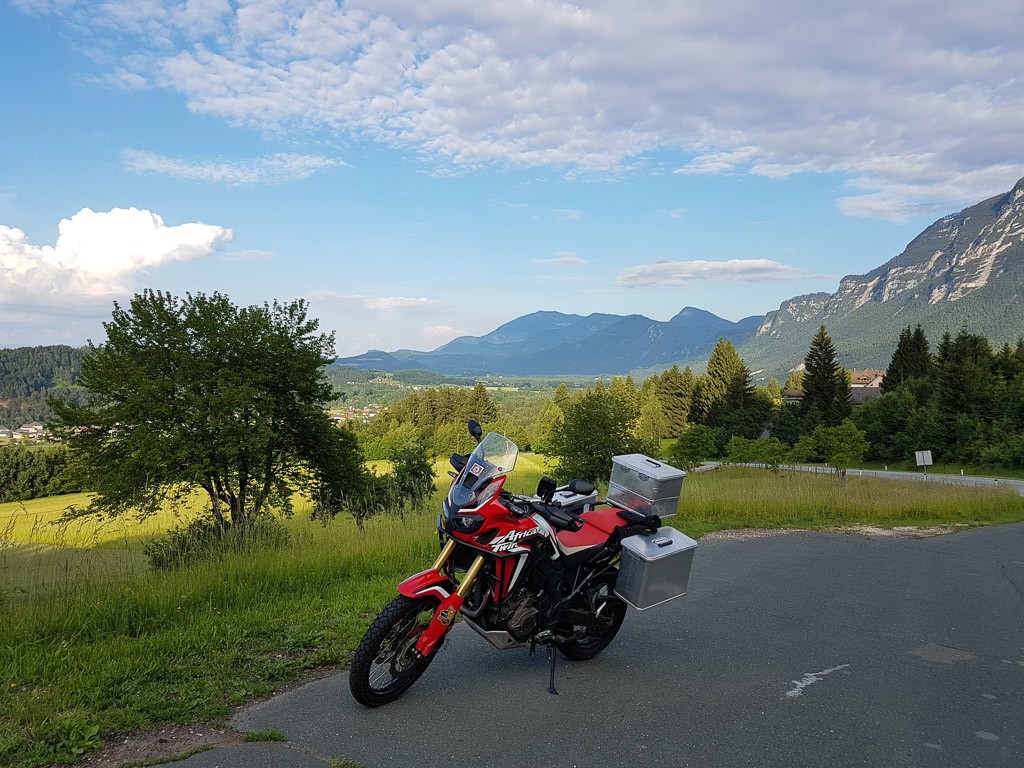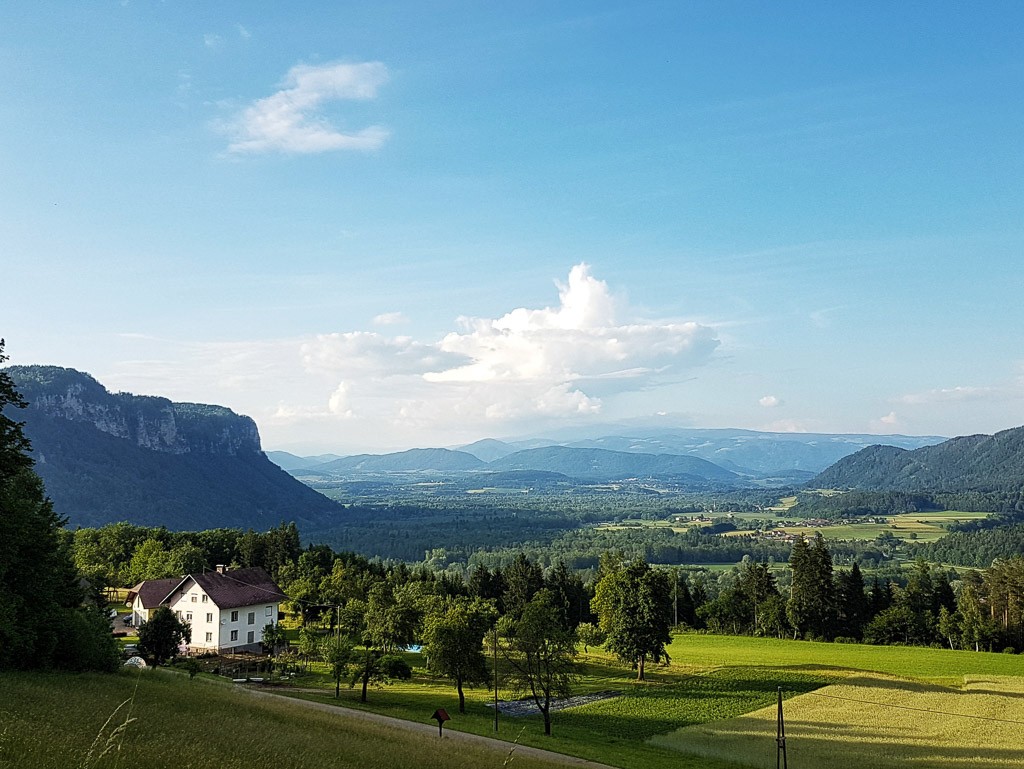 then finally I went across at Ferlacher Strausee and stopped a bit at Gasthause Singer: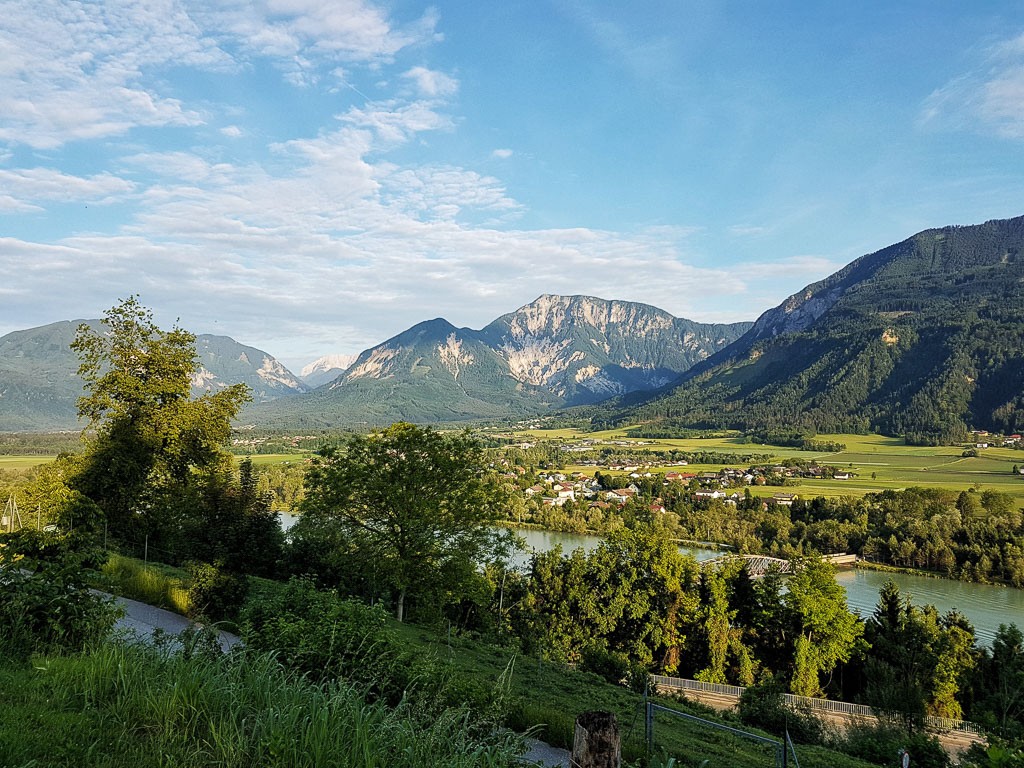 I finally stopped and spend a night at the Hotel Restauran Soleo at the north part of the Wörthersee. 
Actually this restaurant has a very good wine selection as well!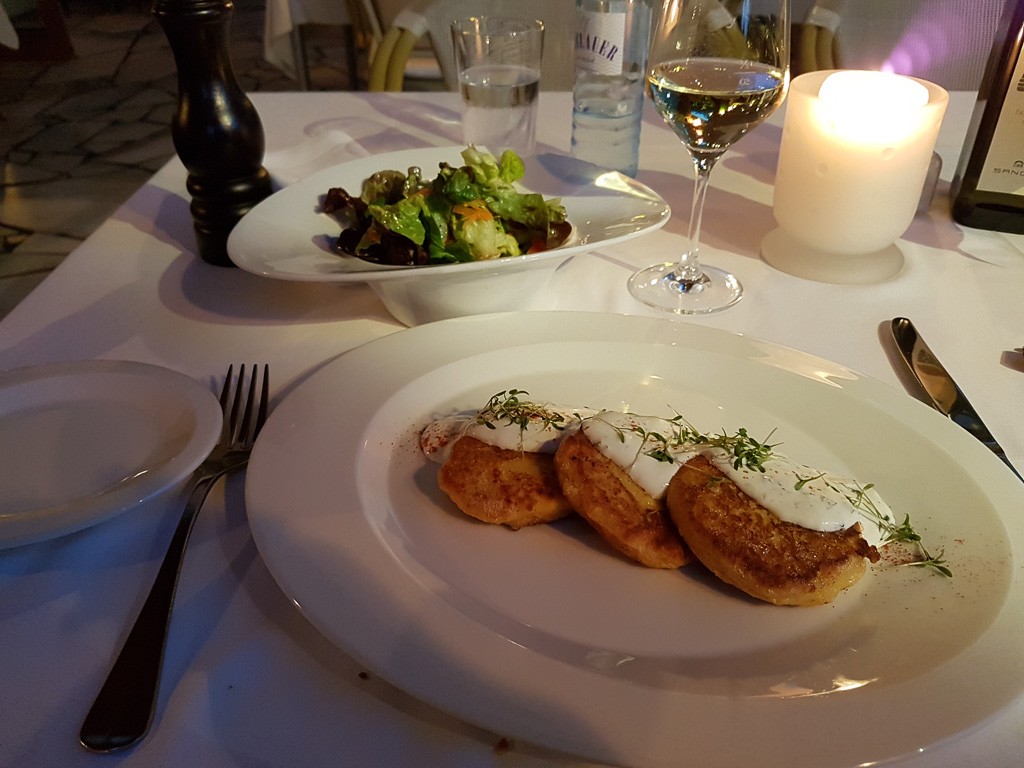 DAY 2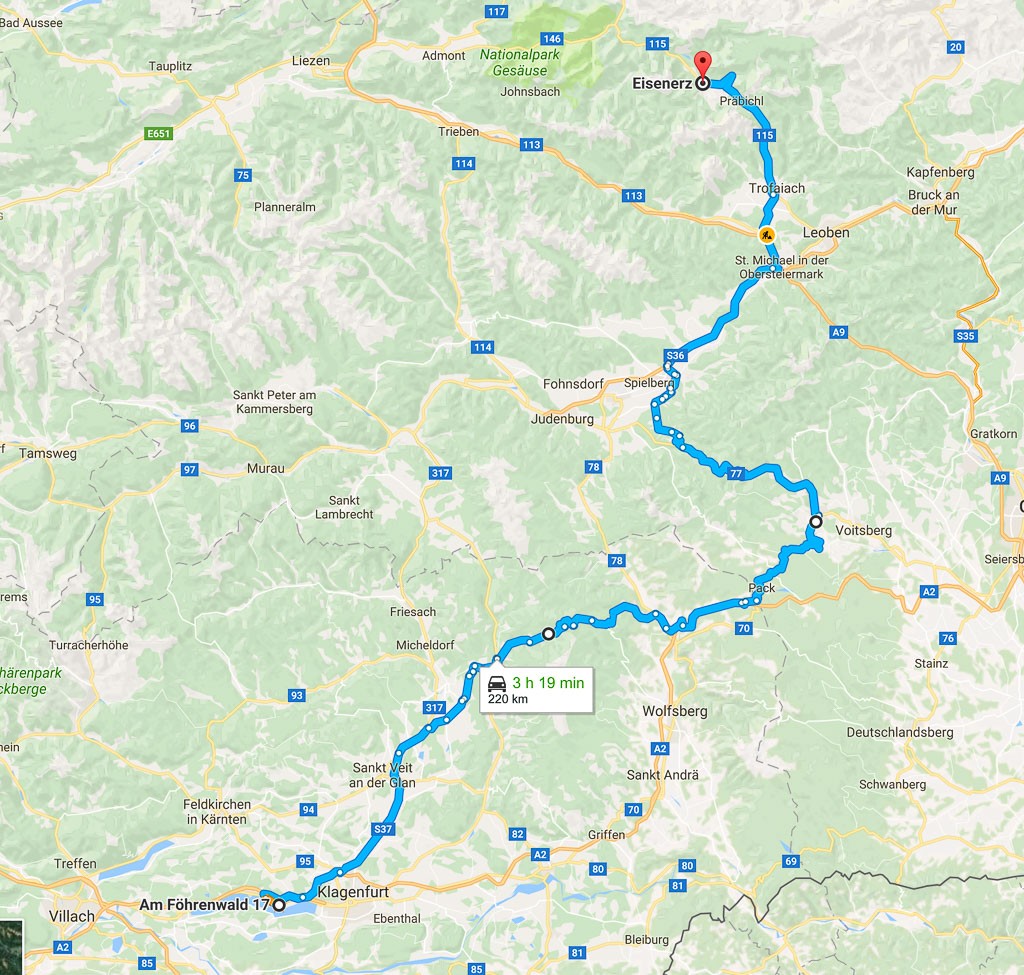 First I decided to go up to the PyramidenKogel, highest point - a view point - on the south part of the lake: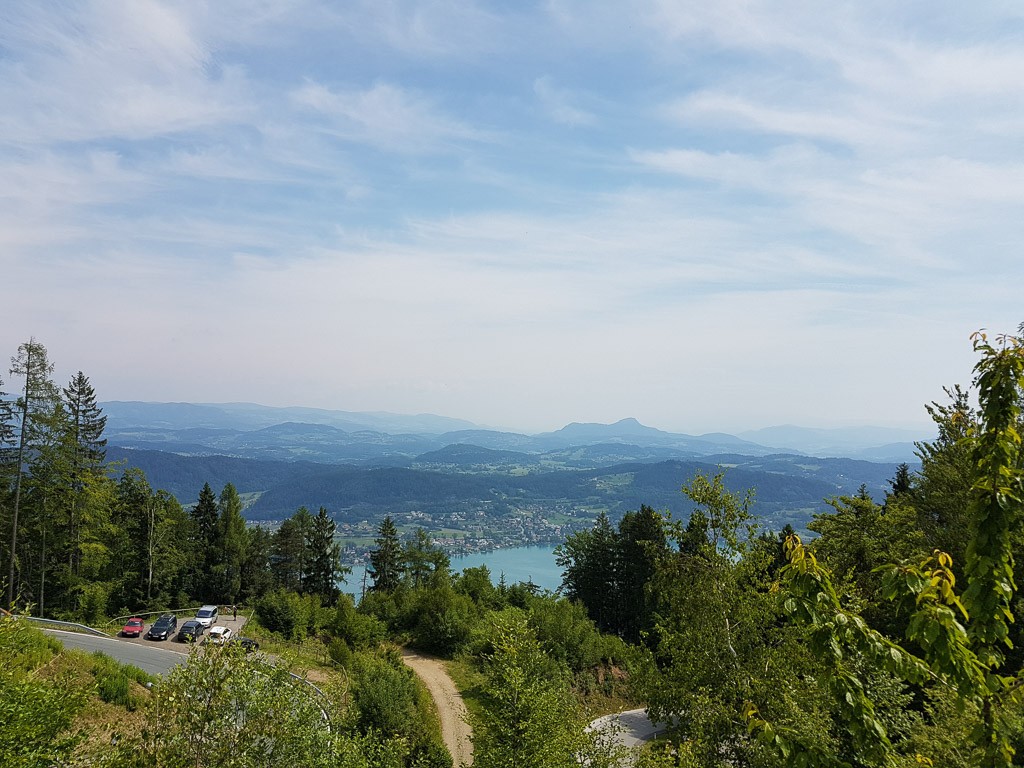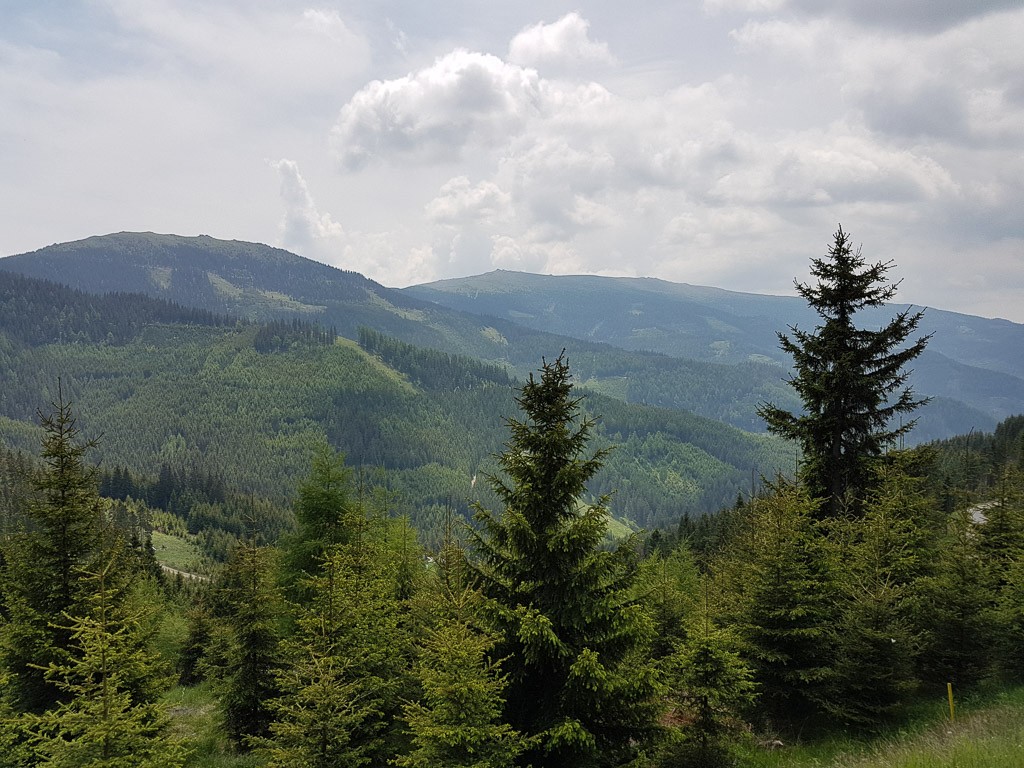 Lunchtime!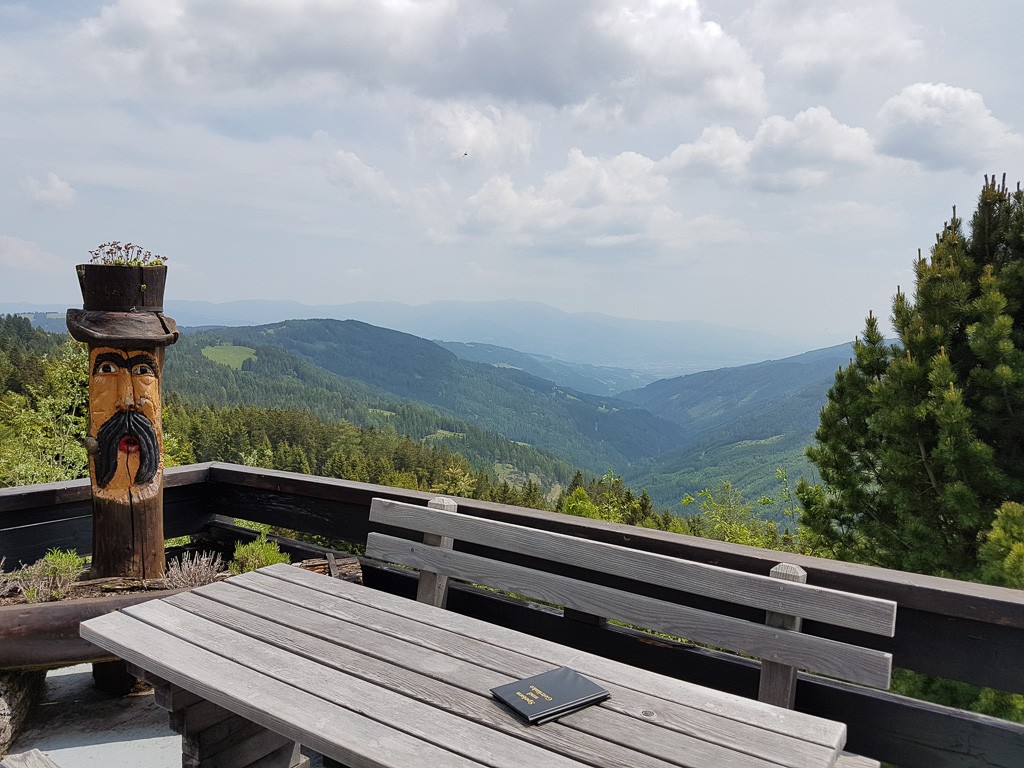 My lunch: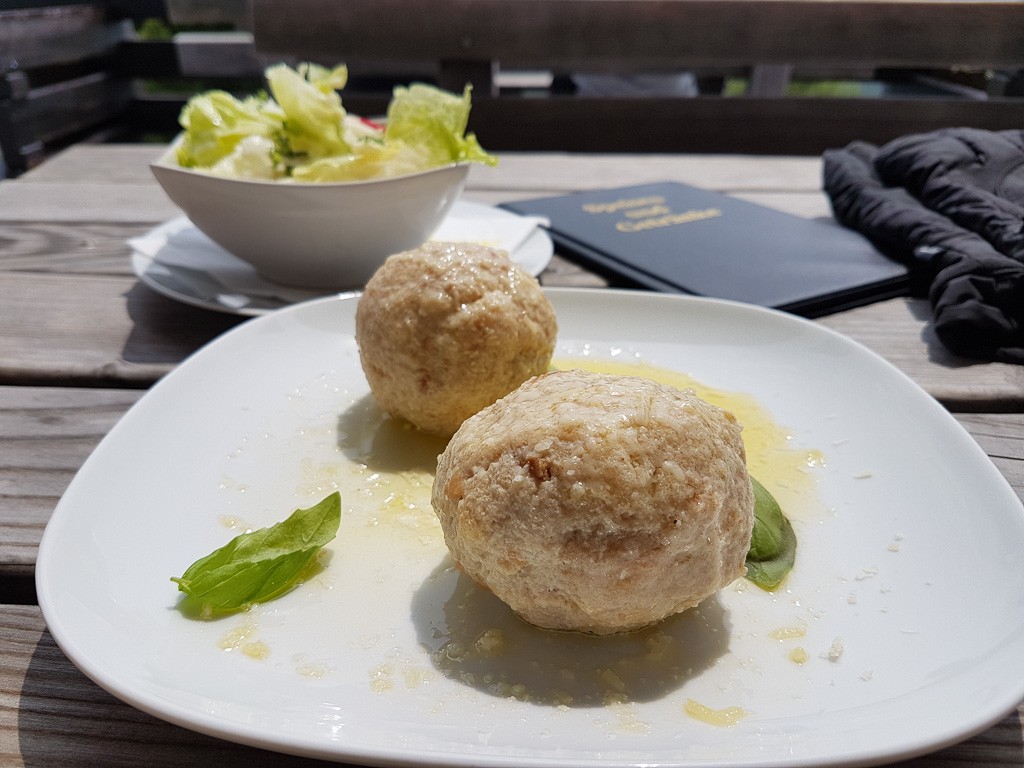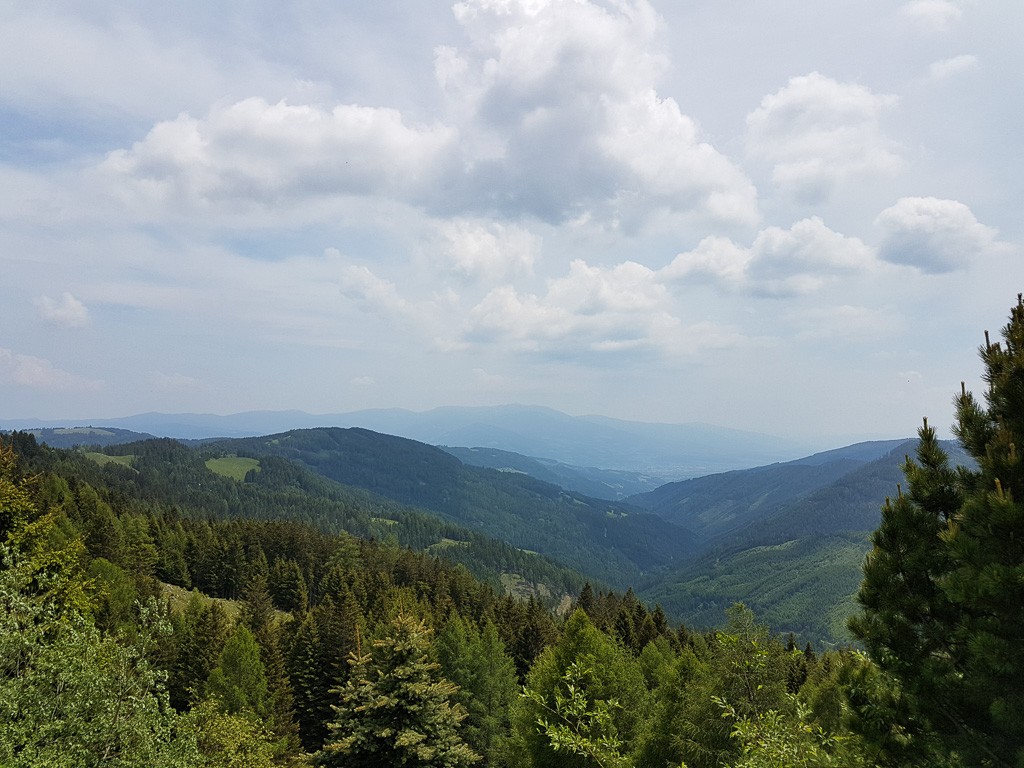 When I reached Köflach, The rain started to fall. I had to stop. After 2 hours I continued my route towards Spielberg. Though the road was wet (but no rain) it was a very nice route: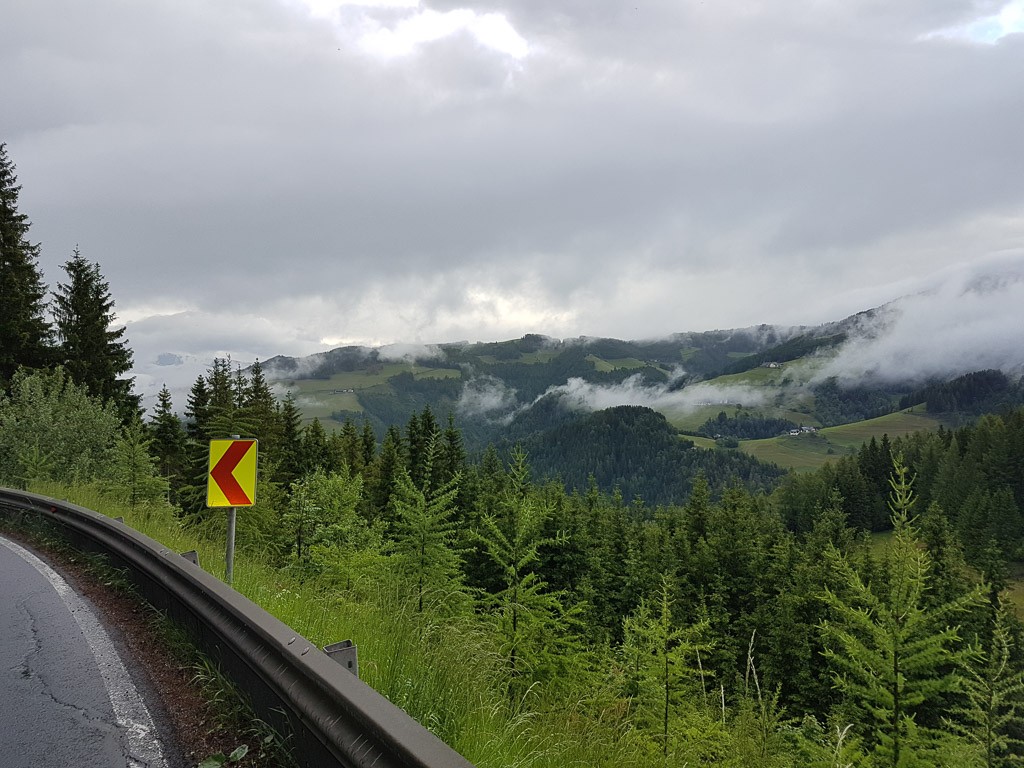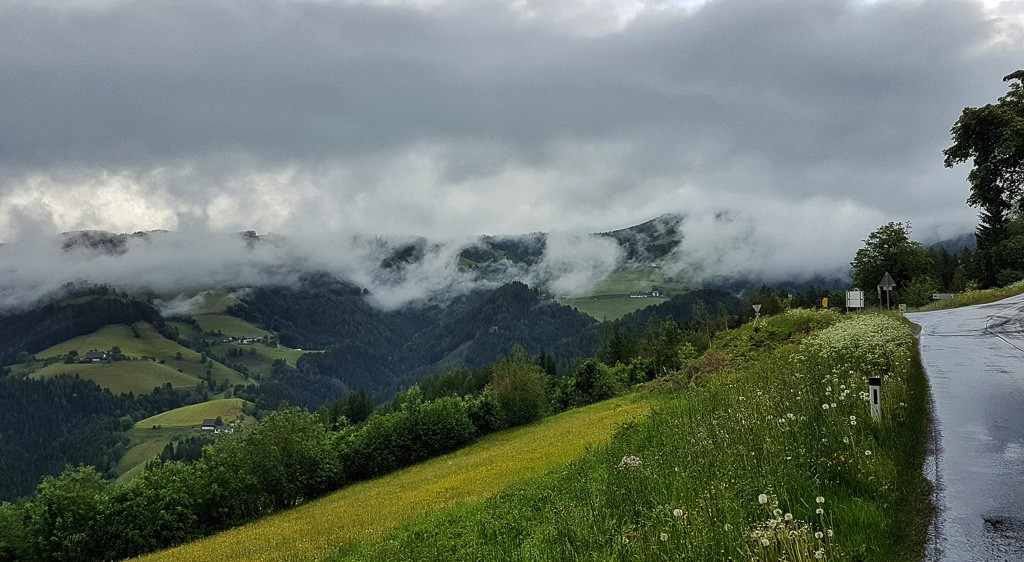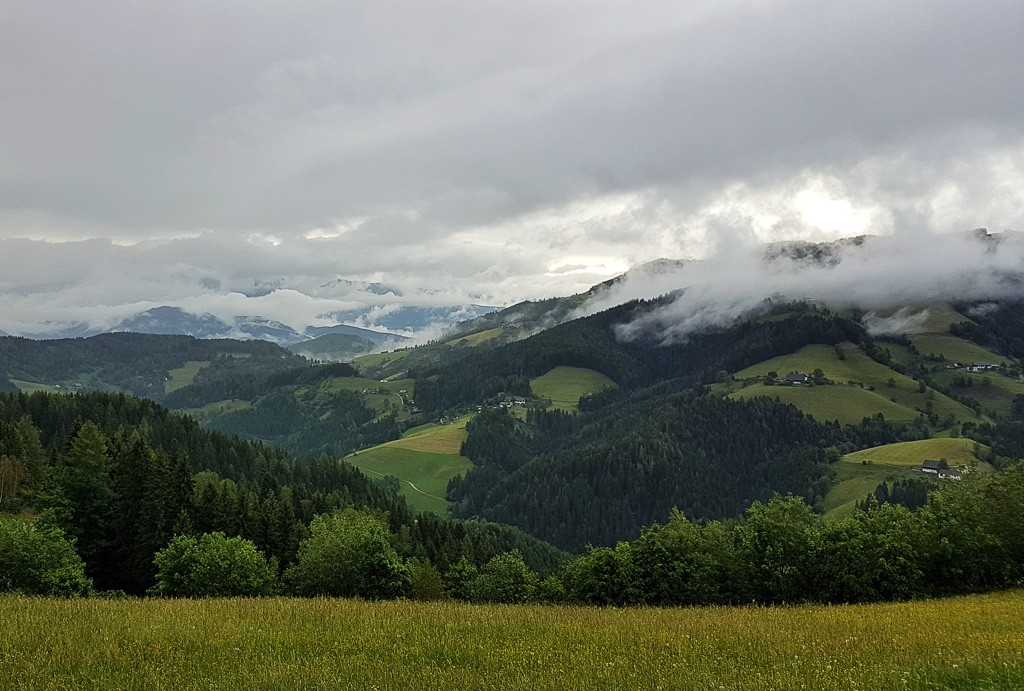 After this point unfortunately the rain started to fall again ... so I had to continue my route towards Einsenerz in rain ... 
Finally when I arrived to Hotel JUFA next to Einsenerz , the rain stopped and this was the view: