The day started great , but the afternoon turned into a nightmare because of the weather.
here is the morning view from Villa Mediterana in Seget Vranjica: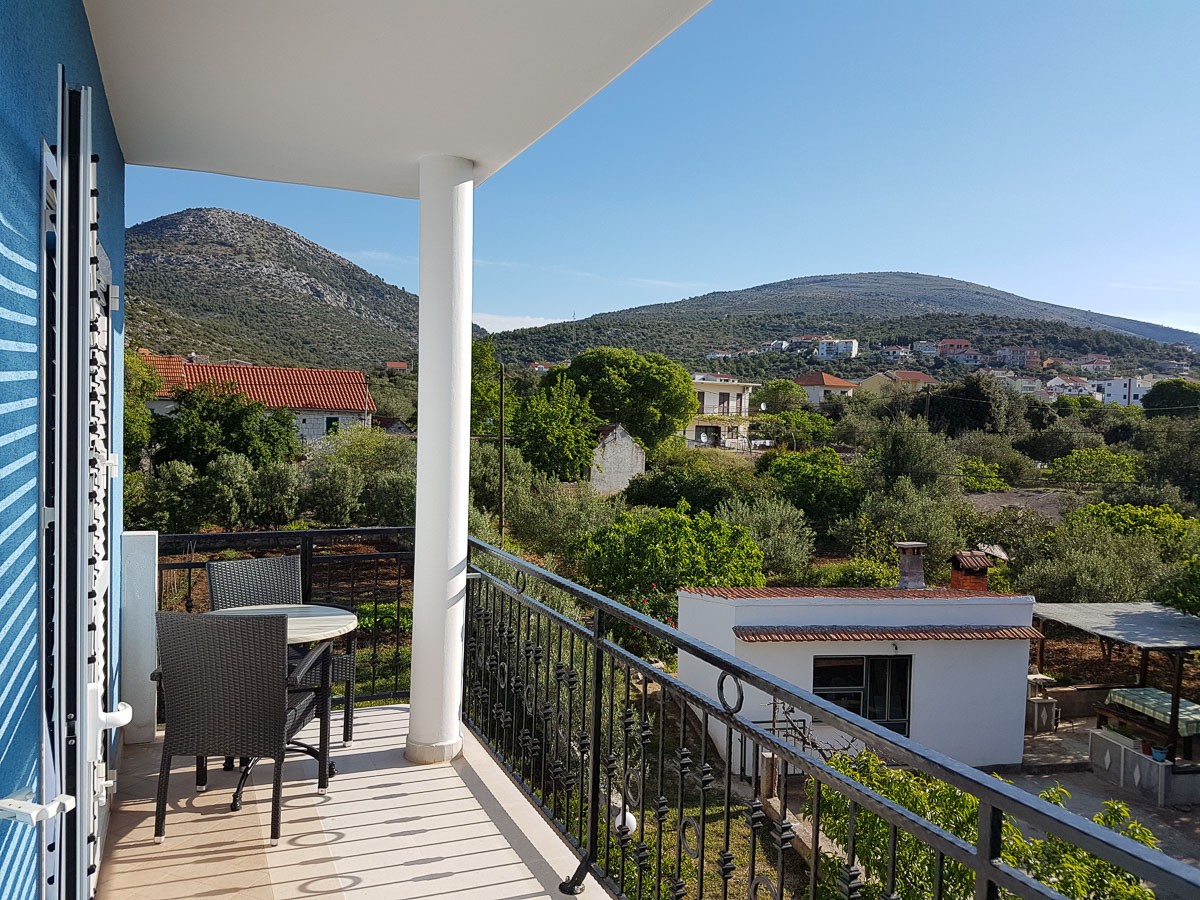 And my breakfast view: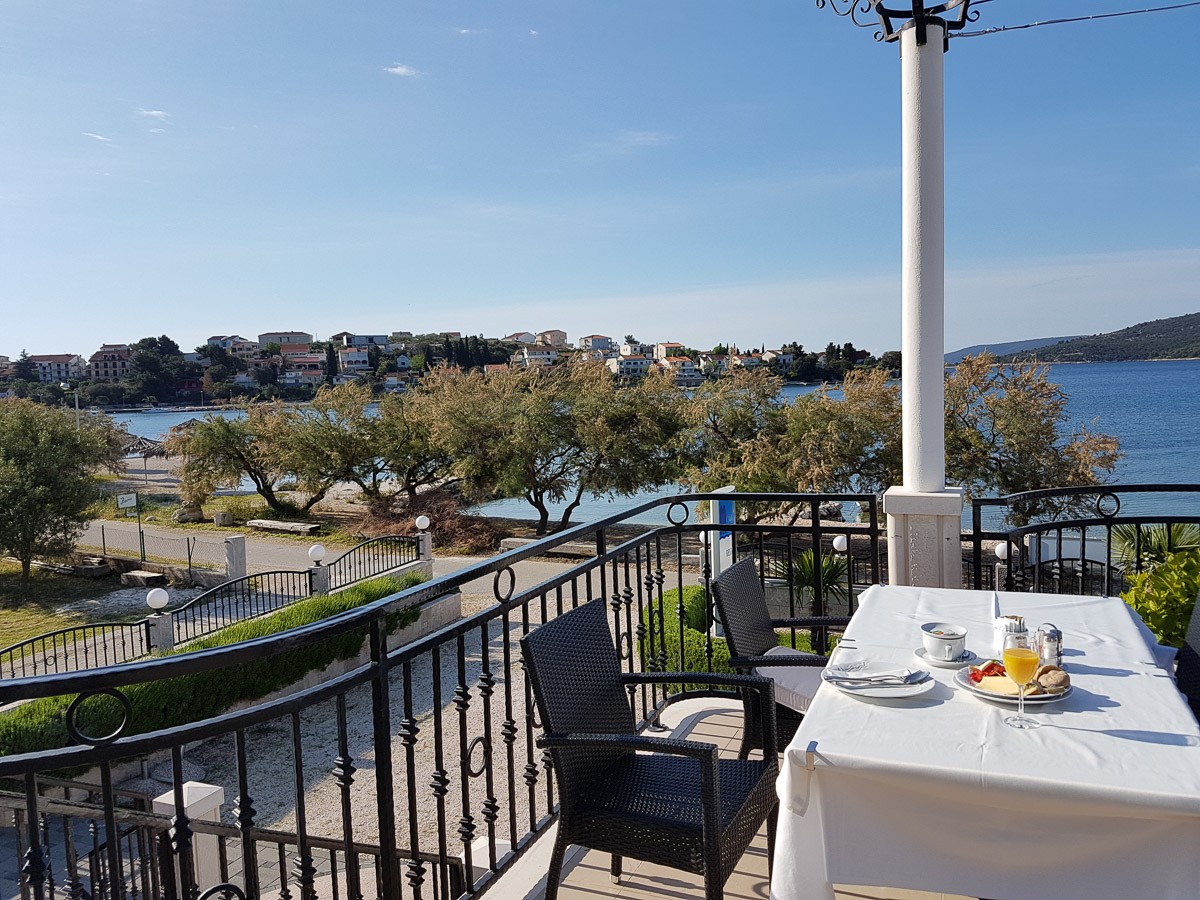 My itinerary for this day was the following: 
Trogir - Primostein - Sibenik - May be Murter - Starigrad with lunch break - and then Sveti Juraj then finally Krasno Polje
Trogir
... after the breakfast I headed to Trogir: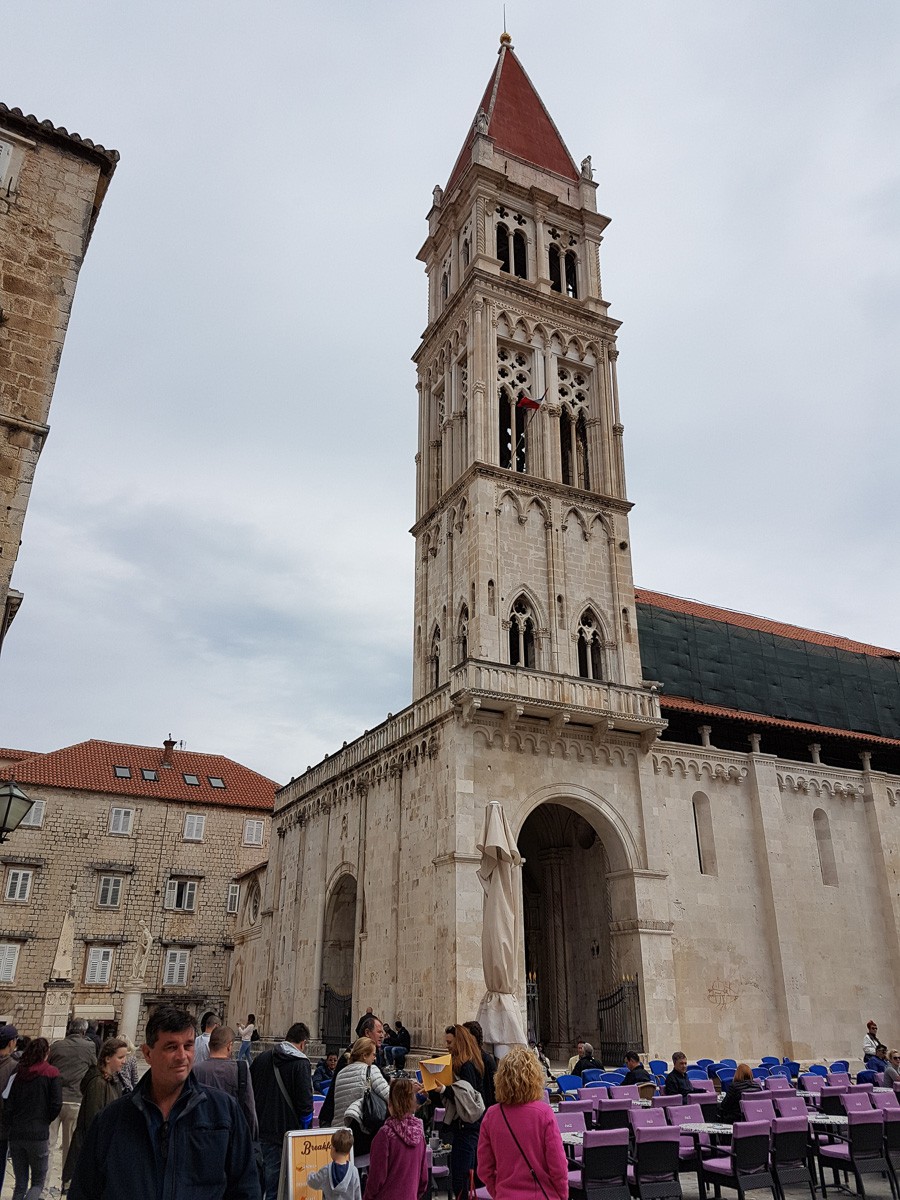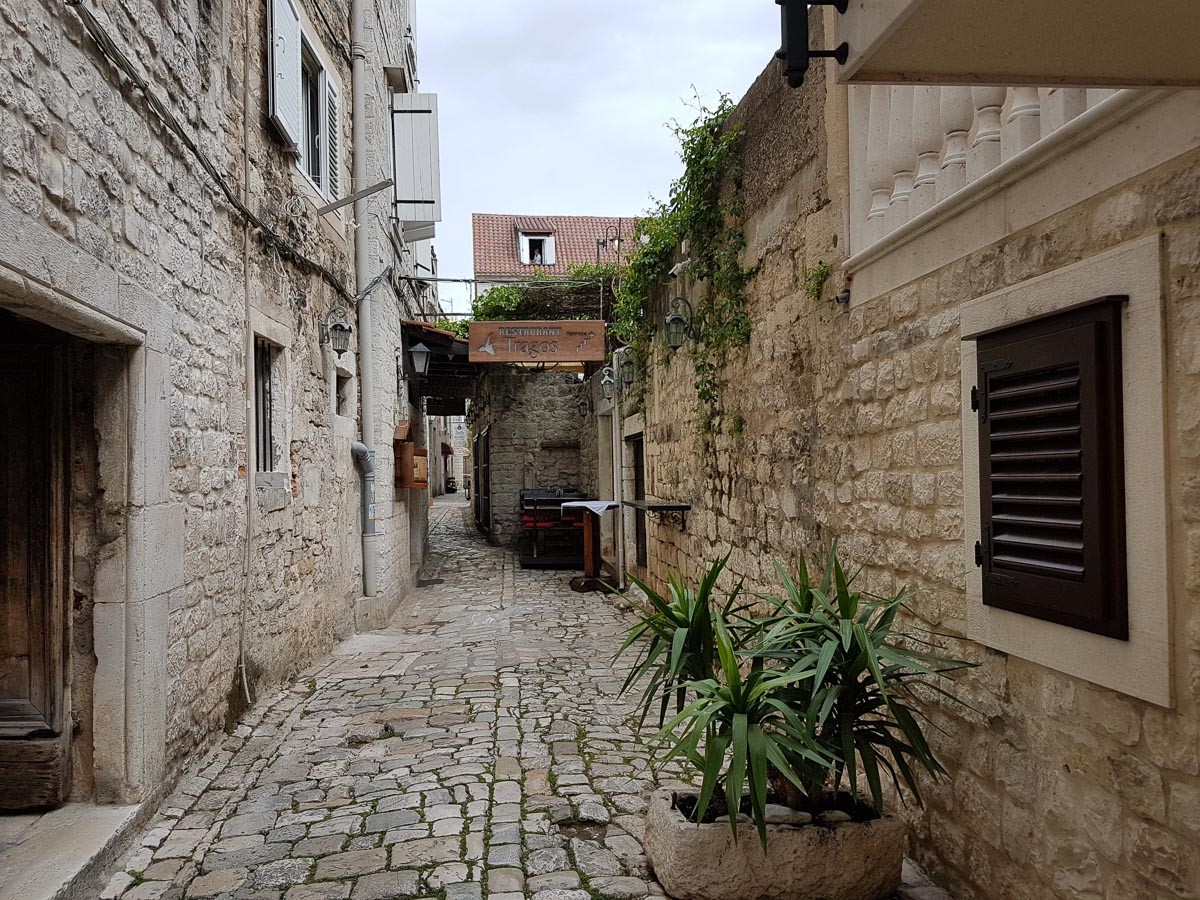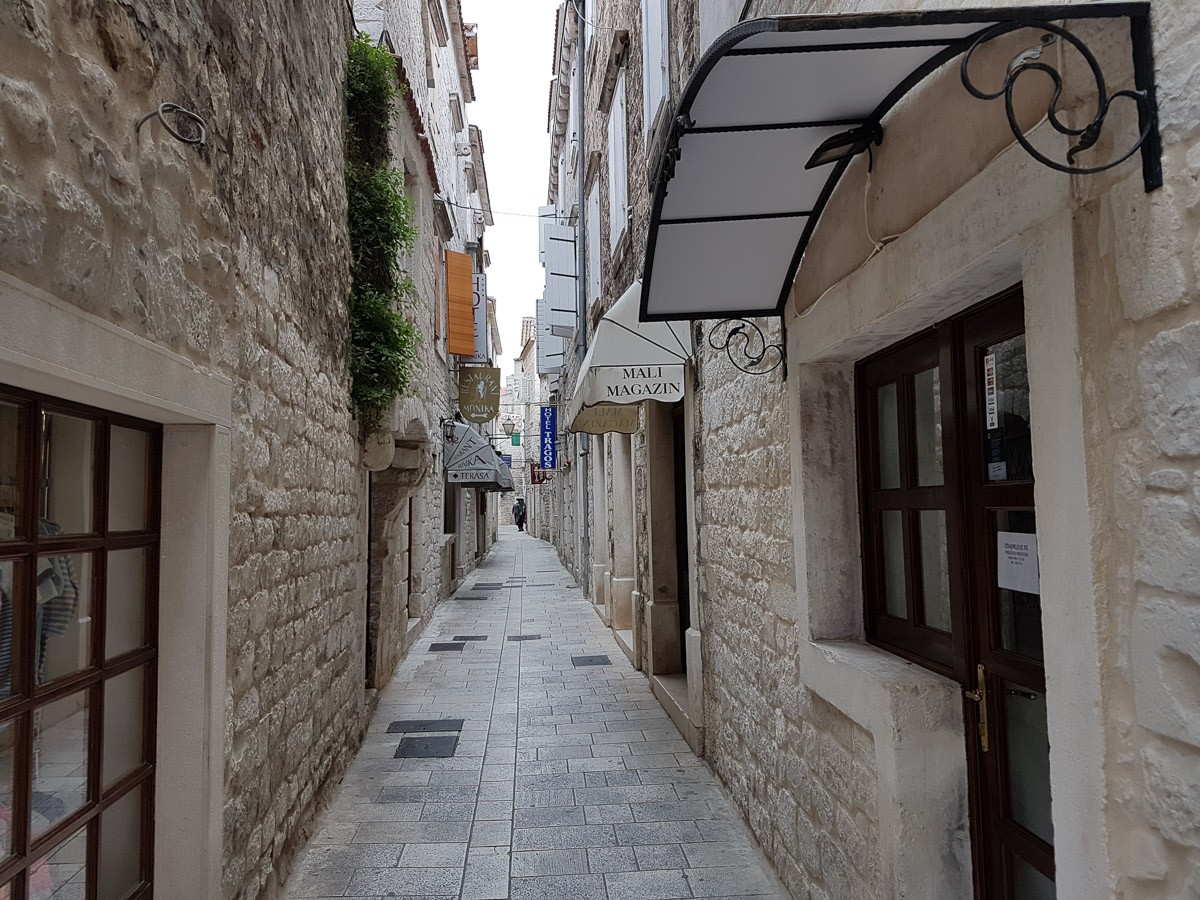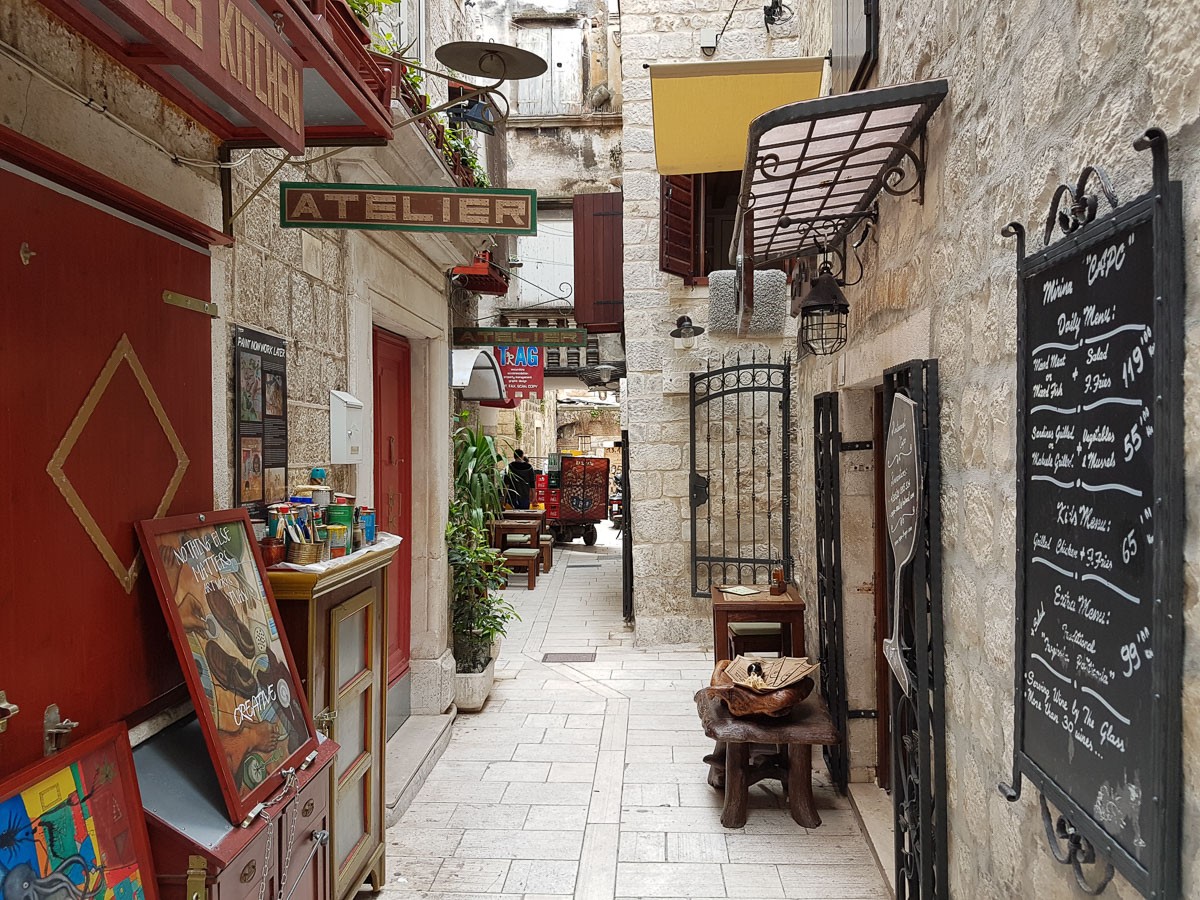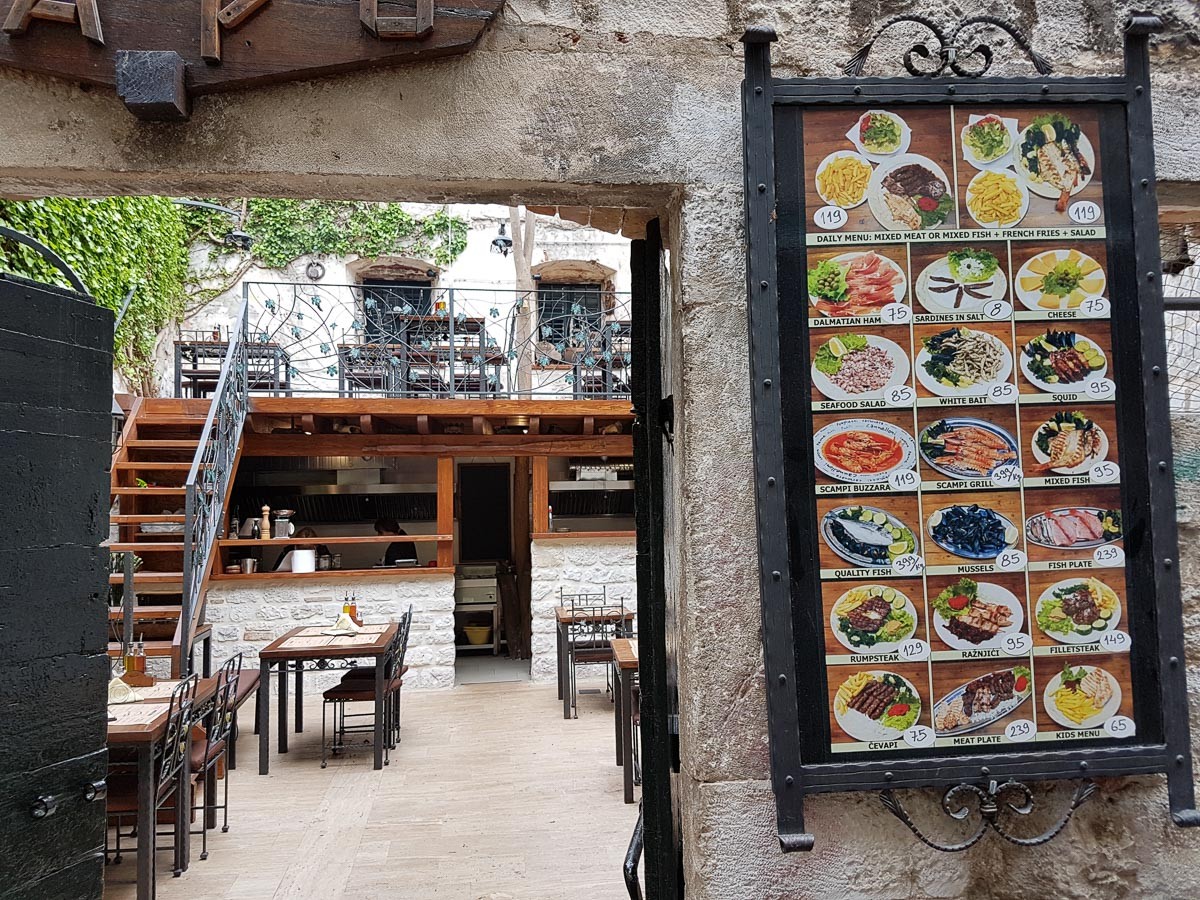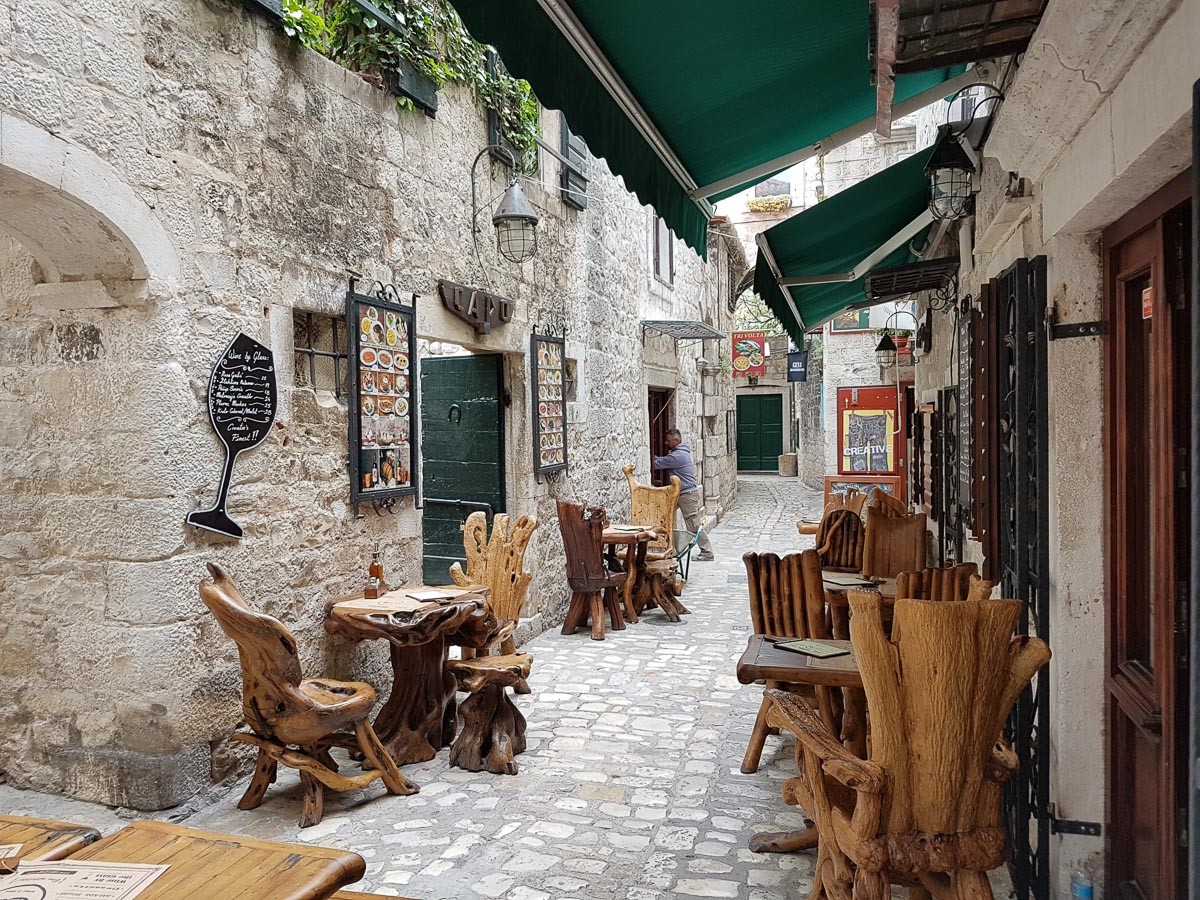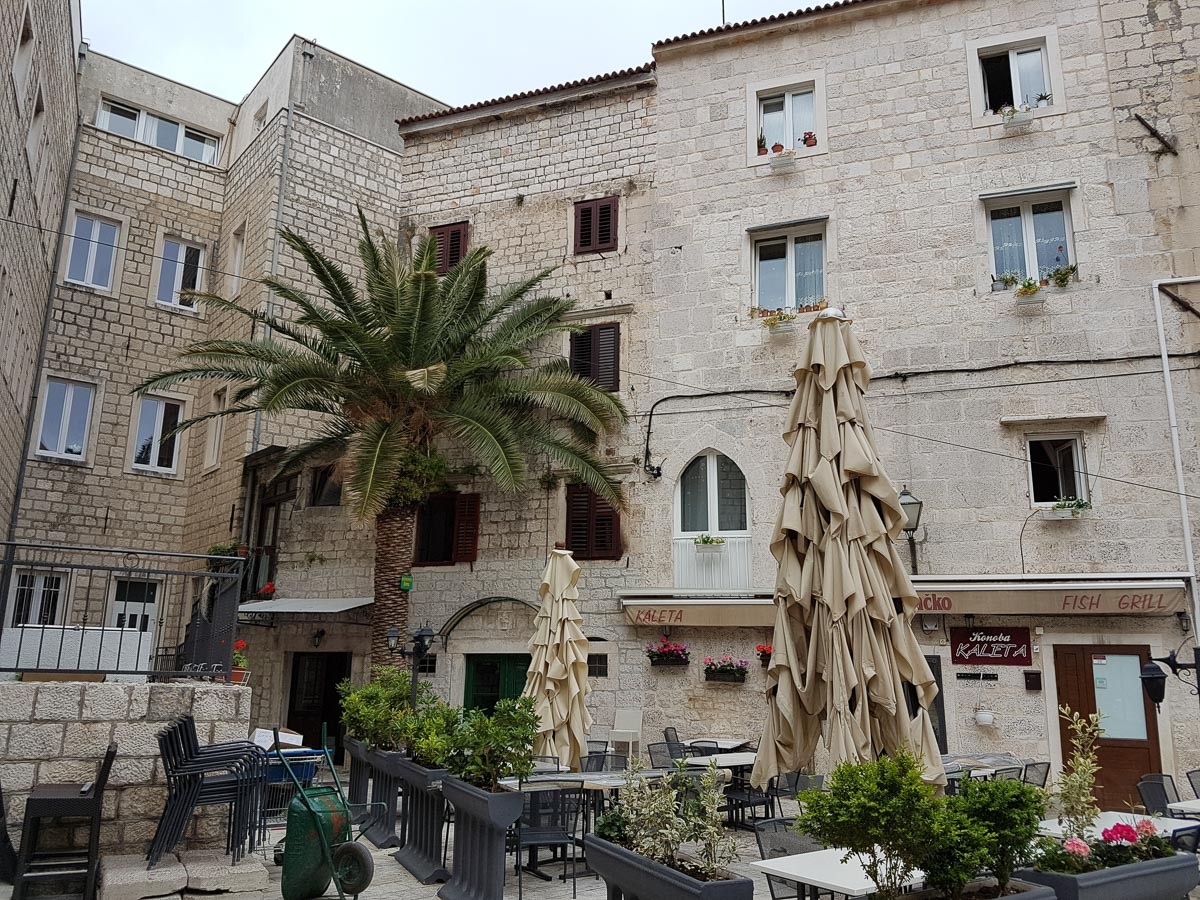 Primostein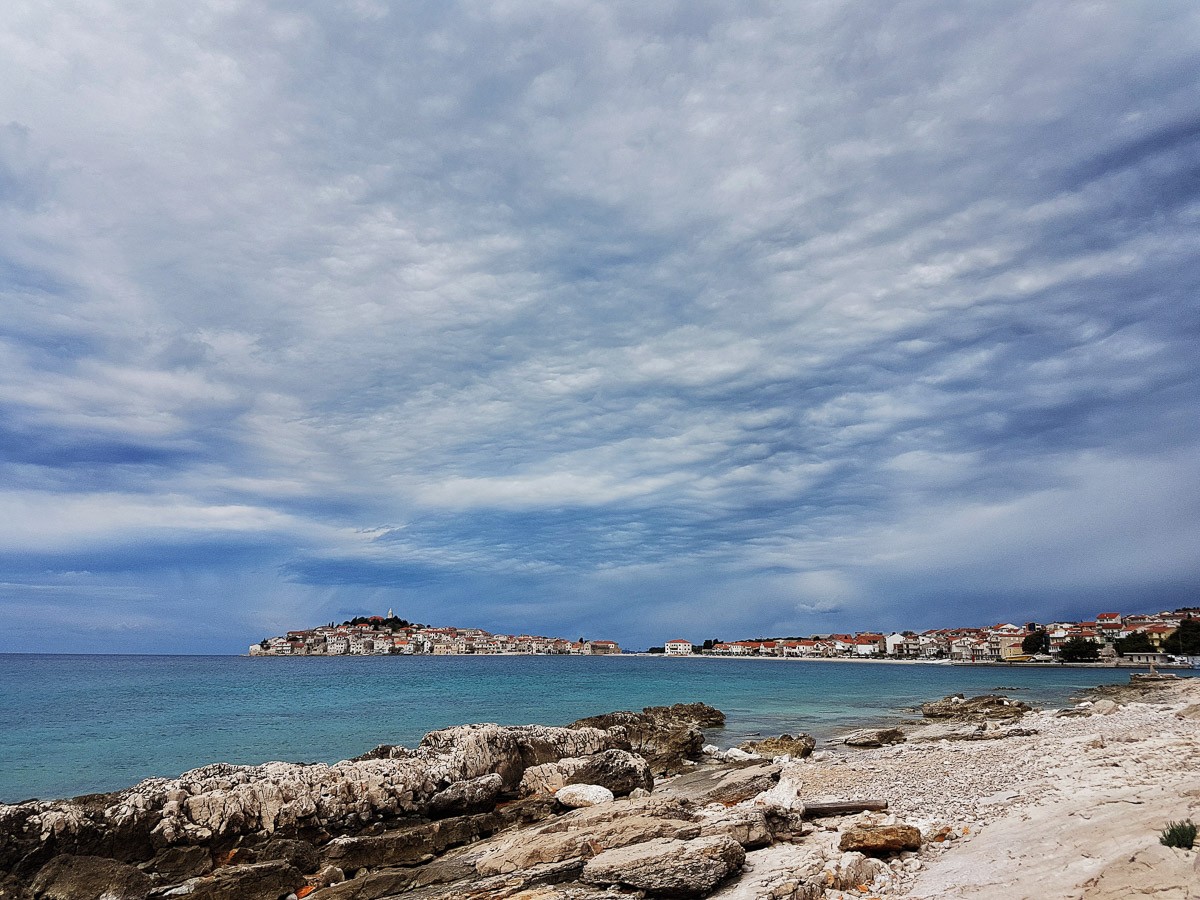 Next to Sibenik: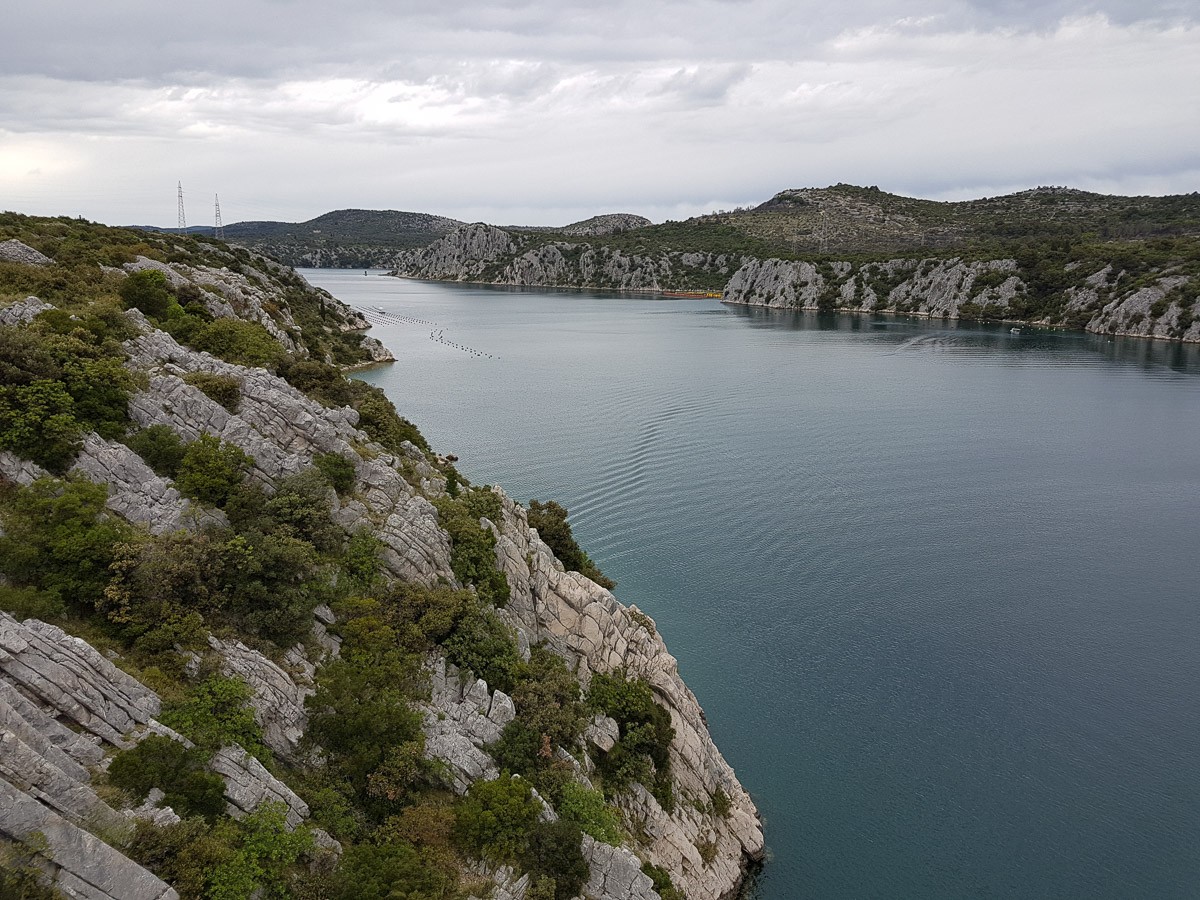 And the nightmare started ... 
Till this time there was a fine weather. But after I left Sibenik ... more and more serious rain, 7 ℃ and strong wind... Ahhh. This weather is not for riding a motorbike.
It started around 2 PM. I arrived to Starigrad around 3PM. then took a lunch 
in the same Restaurant I did couple of days ago
: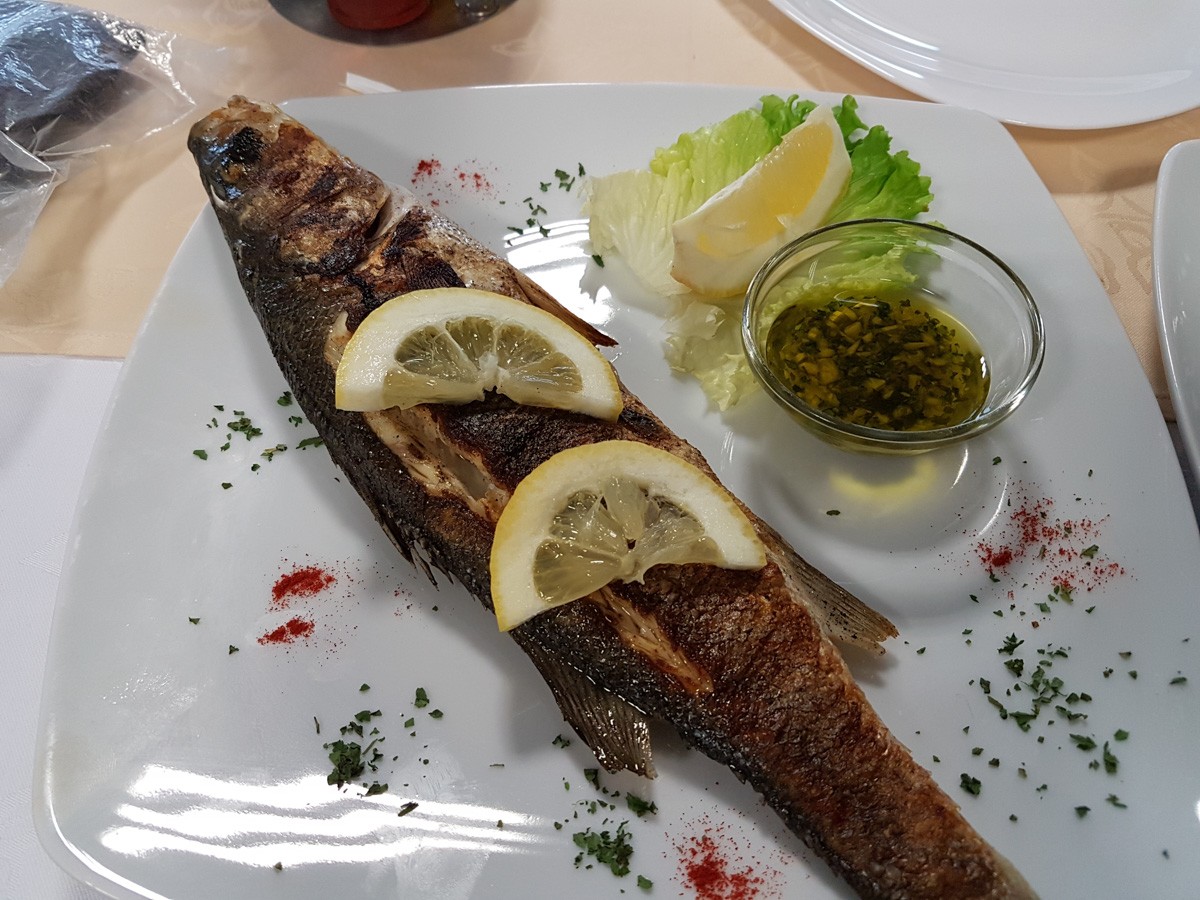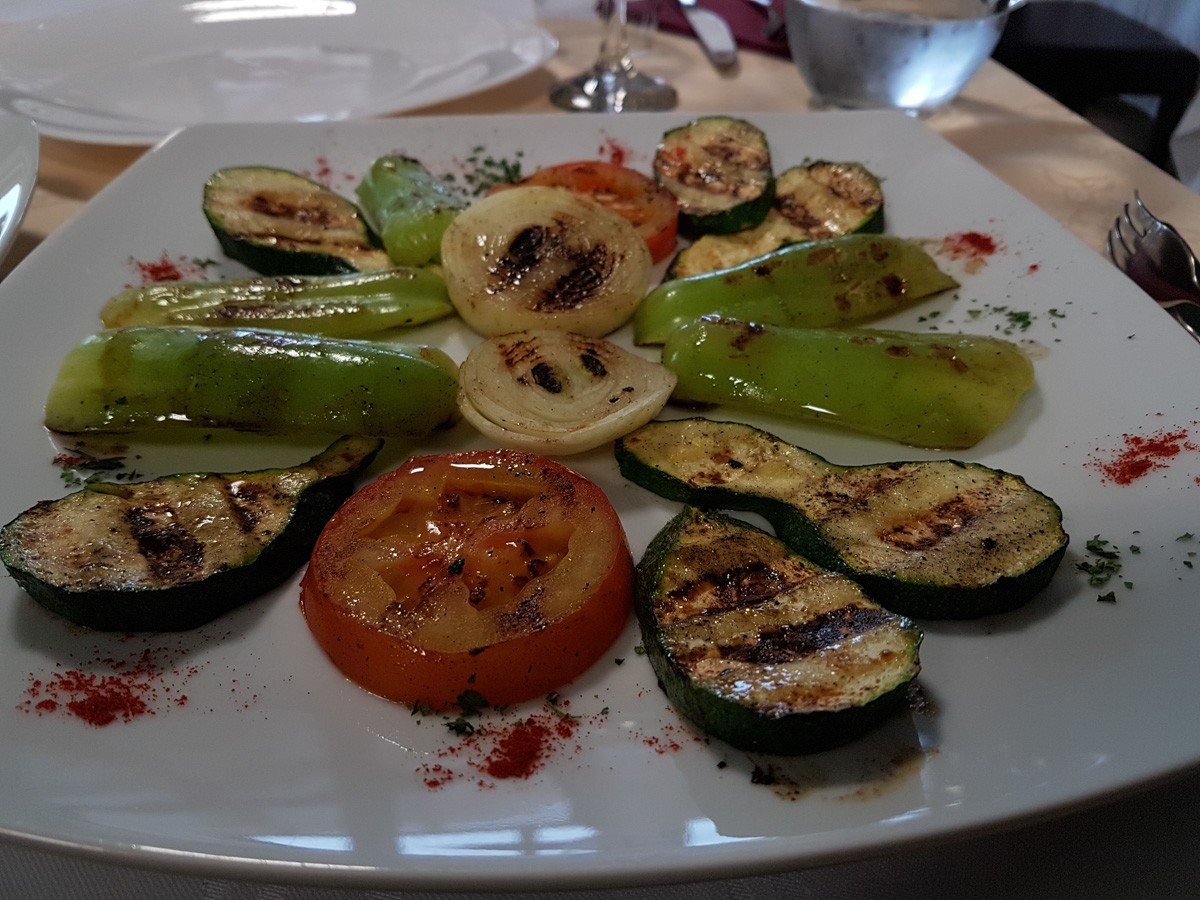 Then headed to Sveti Juraj. 
Heavy wind. so heavy. That was the biggest problem because it makes the ride unbalanced and uncertain. Plus water on the streets, rain, and 6.5 ℃ . 
Huhh.
After 2.5 hours of ride I reached Sveti Juraj Where I had to turn towards the hills ... to Krasno Polje where I booked my accommodation. 
At this point I made a mistake: if the temperature at the seaside level is around 
6.5 ℃, how much 
℃
  we can expect in the hills which is higher?  Lower. Right. When I realized that the temperature started to fall down to 4 
℃, 2 
℃ ... 0 
℃ !!!! as I just went up to the hills ... Instead of turn back I just continued my way ... even when I reached the snow level and the 0 
℃ !!!!!
After a While I realized that I could not go further because so much amount of snow was on the road. 
So Finally I turned back - there was a snow on the road!!! and went back to 
Sveti Juraj. But it was not easy since when I started breaking the ABS system of the motorbike started to activate itself.
So it was really - really strange to break so low amount of level in order to the ABS system should not turn on... after a while I successfully passed the snow part and there was " just a water" on the streets because of the rain... 
Finally I arrived safely back to 
Sveti Juraj. 
The next project was to find an accommodation. After couple of minutes I was able to find one. 
View from the accommodation: