The next morning was far far more better that the previous afternoon: sunshine and 8 ℃ !!! Ok, 8 ℃ is cold but compared to the yesterday one ... plus the sunshine ... it was far more better!
compare this morning view :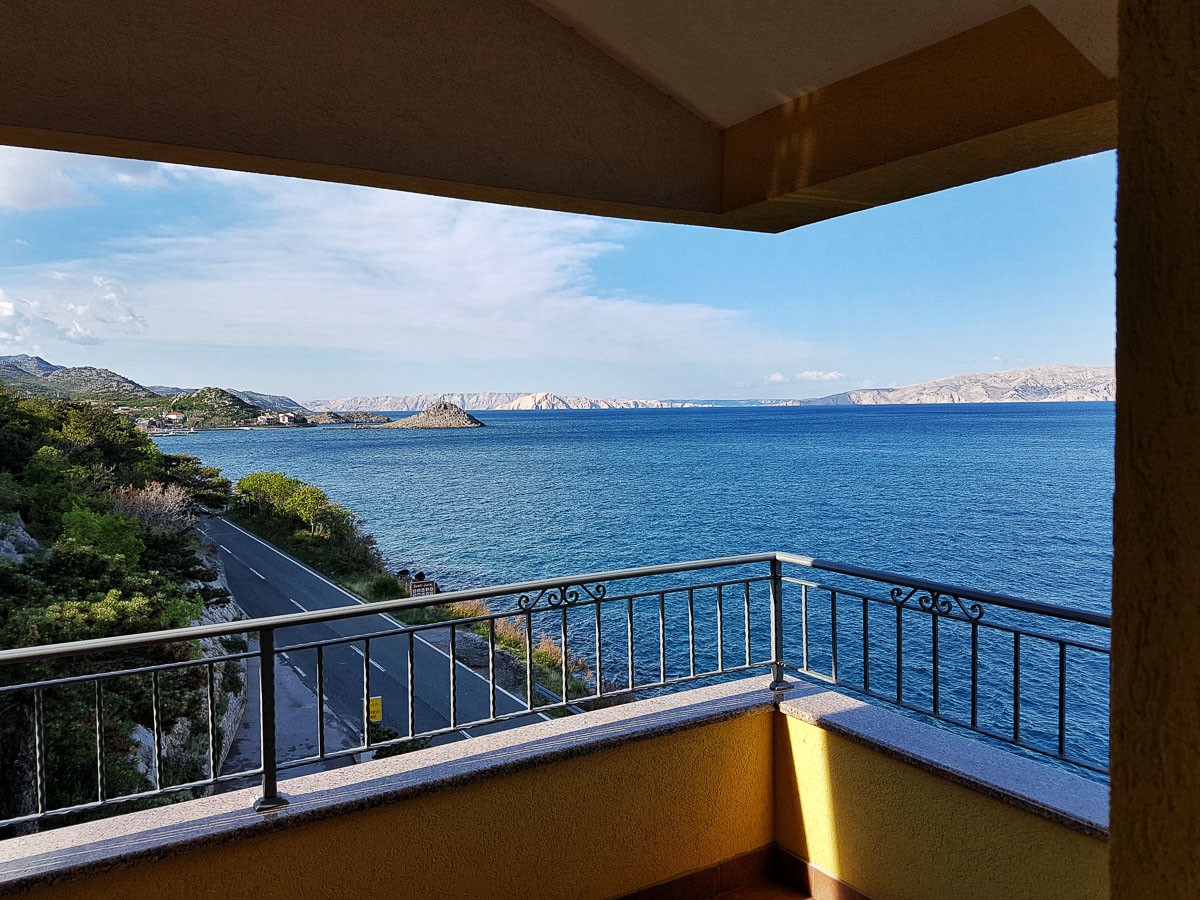 to this one from yesterday late afternoon: 
HUGE difference! 
My itinerary for this day was: 
Sveti Juraj - Senj - Karlovac - Zagraeb - Letenye - Lenti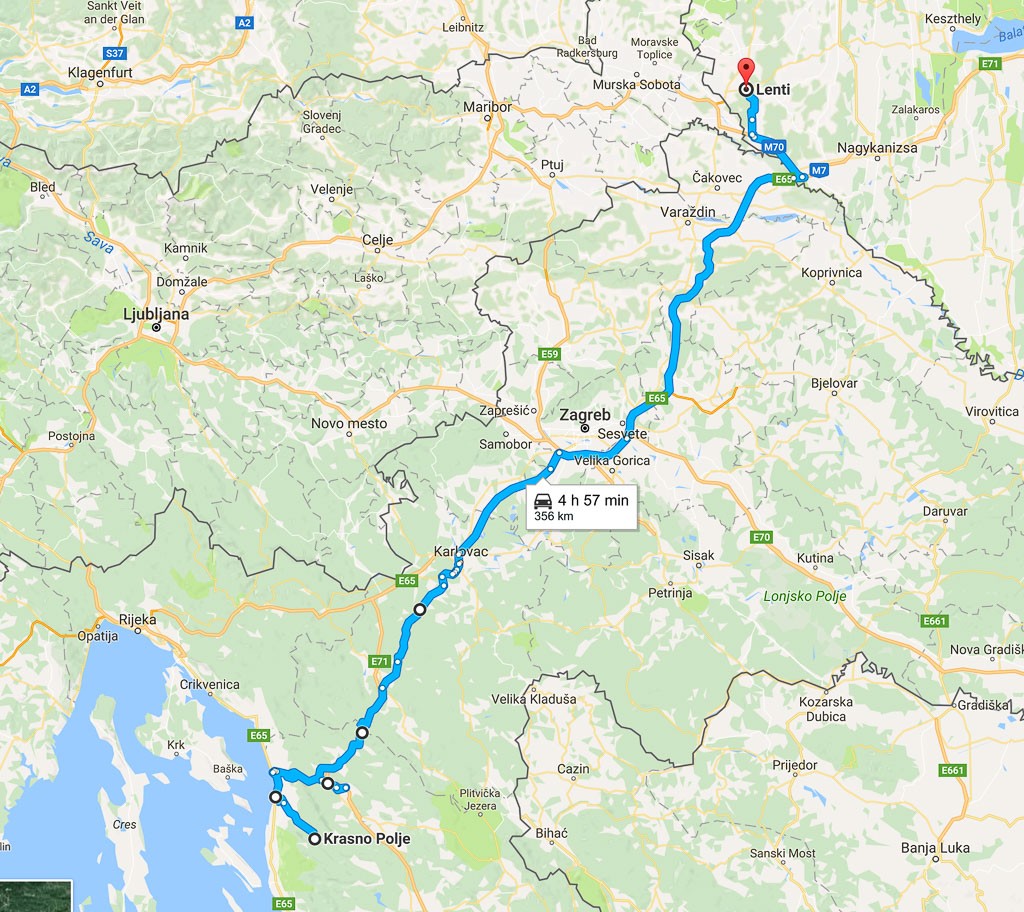 in Lenti take a lunch with my parents then back to Budapest. Originally I planned it from Krasno Polje but since I slept in Sveti Juraj I chose towards Senj. 
When I started to go up from Senj towards the pass there was a sunshine but the temperature from 8 ℃ went down till 2 ℃. but no serious wind, and no rain, so it was far more better. 
Soon I'll reach the snow level: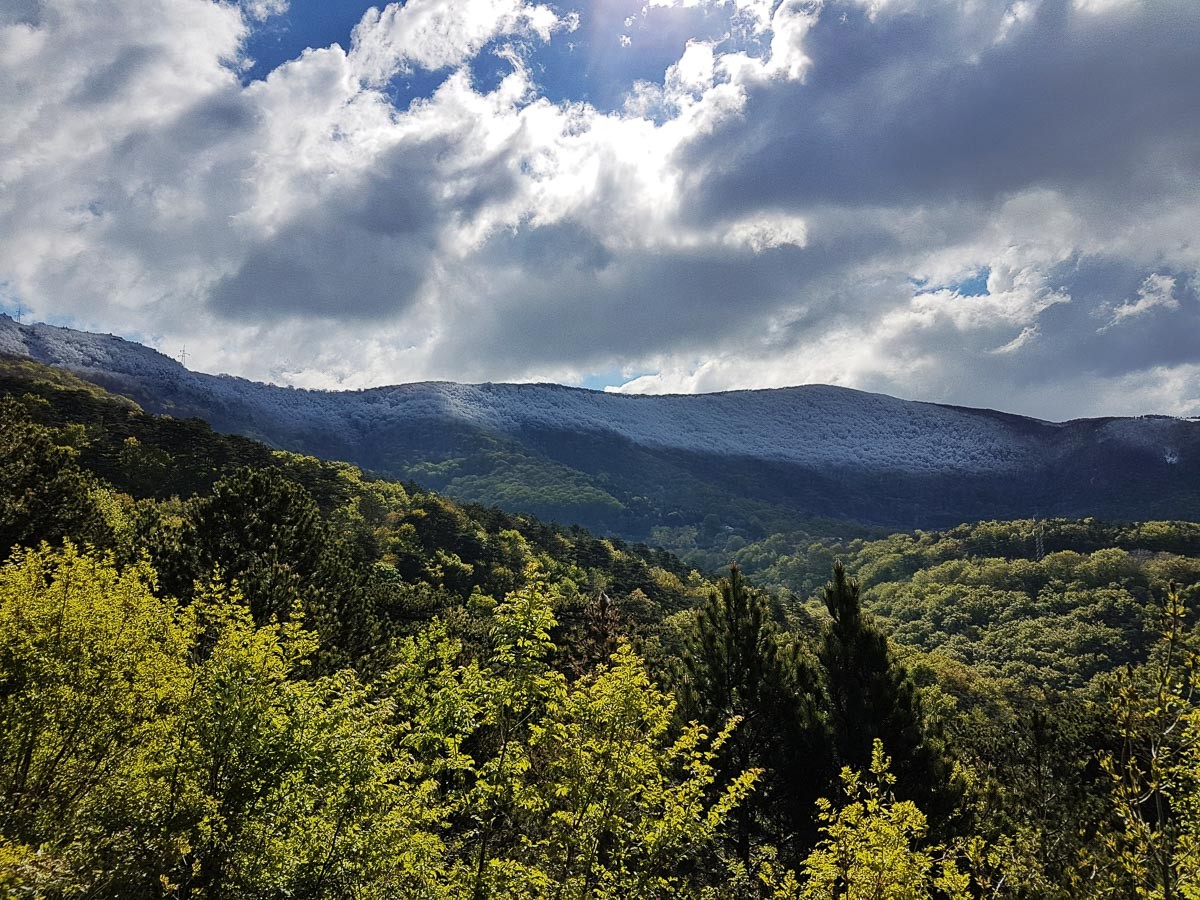 What a view! 
From the pass: 700m above the sea level and there is a snow!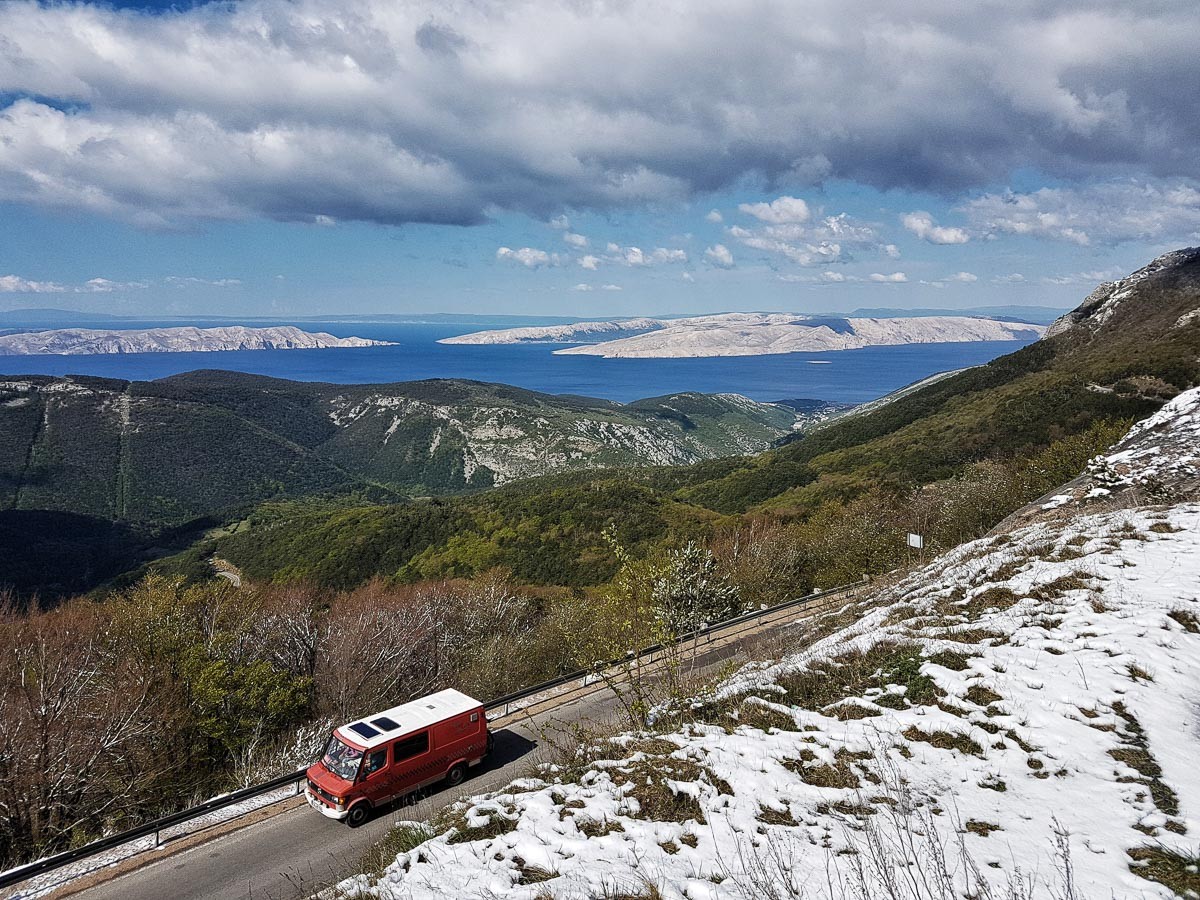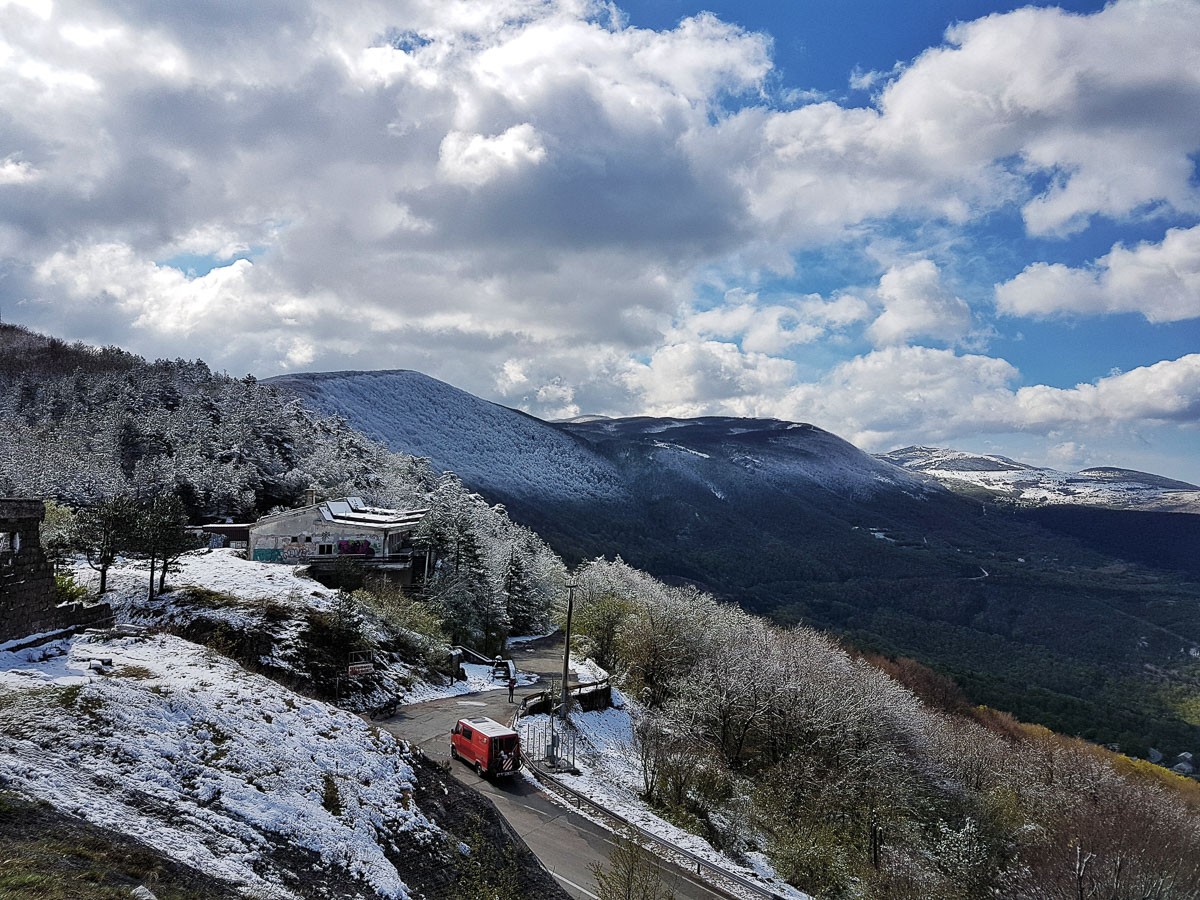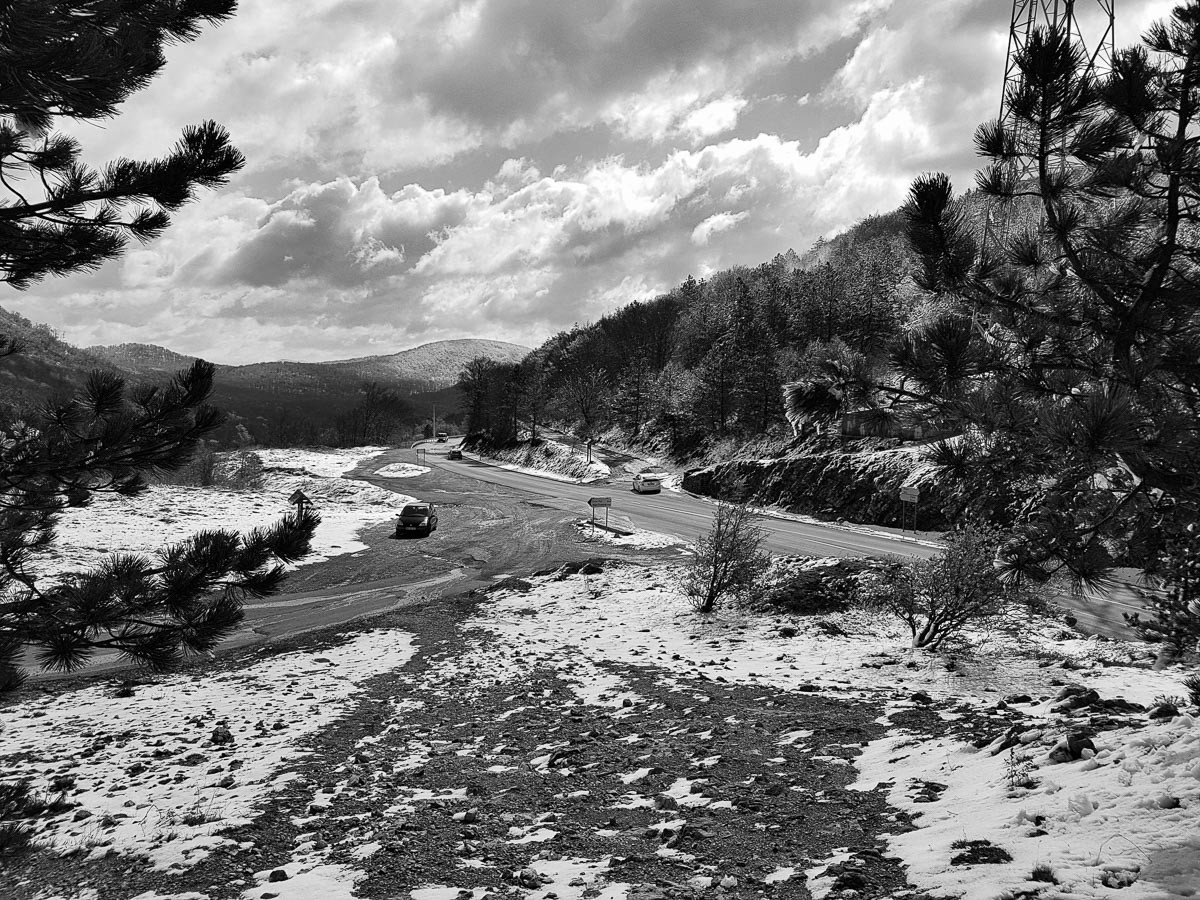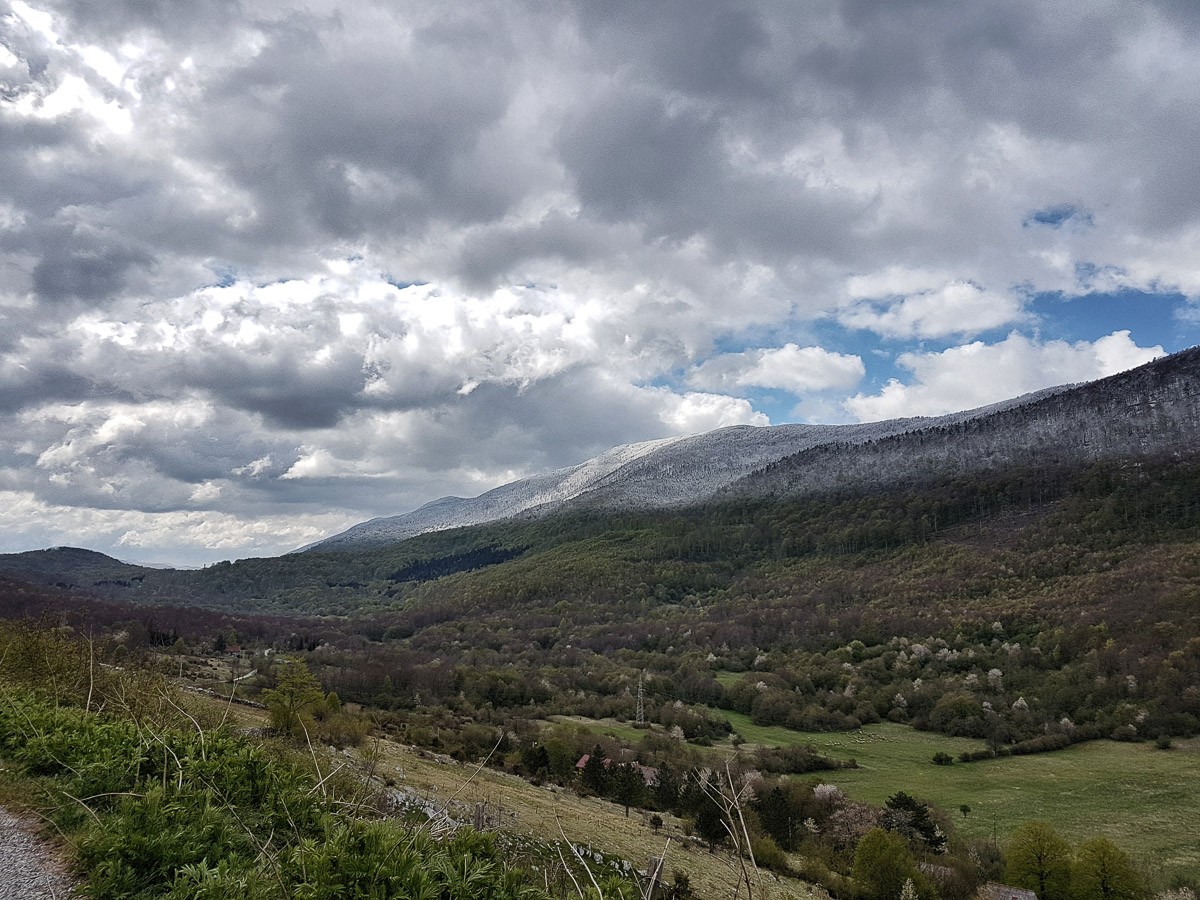 After I went through the pass the temperature went up till 8 ℃ again. I had to go through another area which was higher so I reached again the snow level. But this time though besides the road there was a snow - on the road was not. it was only 2 ℃ ... 
After a while I safely reached Karlovac then Zagraeb. So I headed towards Letenye, the hungarian-croatian border... 
When I was close to the border the wind become  more serious again. after I went through the border the temperature fall down to 4 ℃ and a light rain started to fall but the biggest problem was the wind! it was soooo serious it was a kind of storm! I prayed to reach Lenti, where My mother is living in order to put down the bike. I was able to ride around 50 km / h only ... 
Luckily I reached Lenti safely and because of the weather I spent the next day there. I travelled back to Budapest only the next morning.