I decided that as a kind of "rest" I go to a via ferrata - aka klettersteig in Aistria. I chose Einsenerz because there were two cool via ferrata next to it. The one I chose was right next to my accommodation JUFA Hotel, it was the Klettersteig Kaiserschild.
Let's start a day - with a breakfast ... actually from the terrace: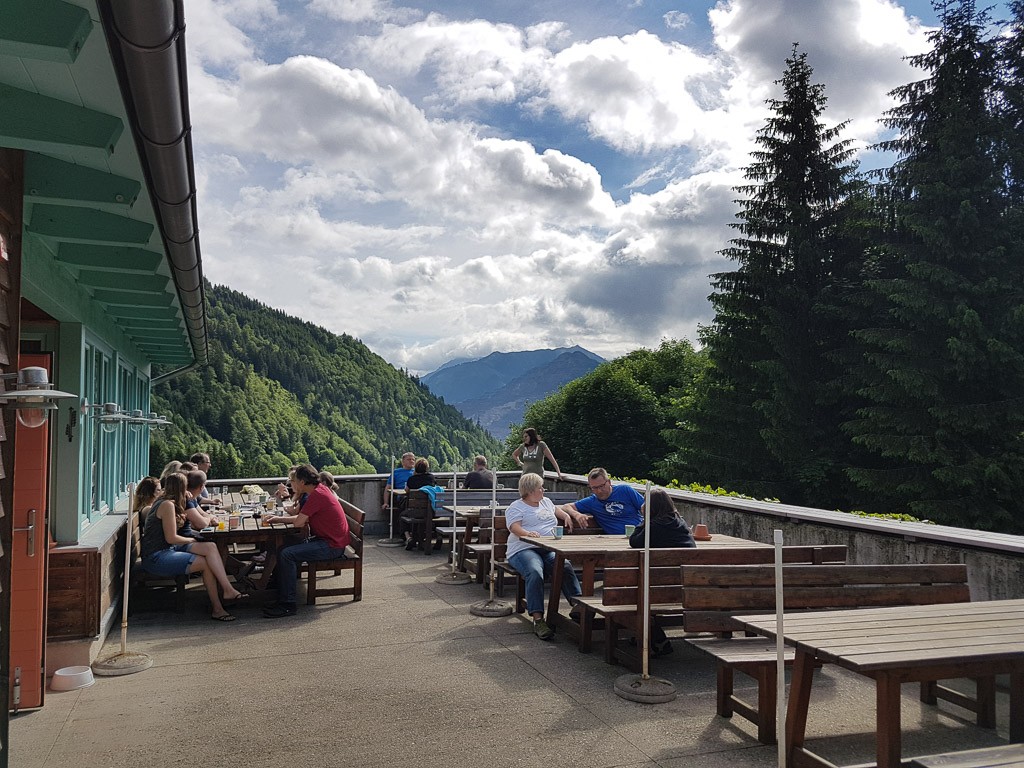 It was a bit risky because of the serious clouds but finally I decided to go since it's a round trip so I can turn back anytime...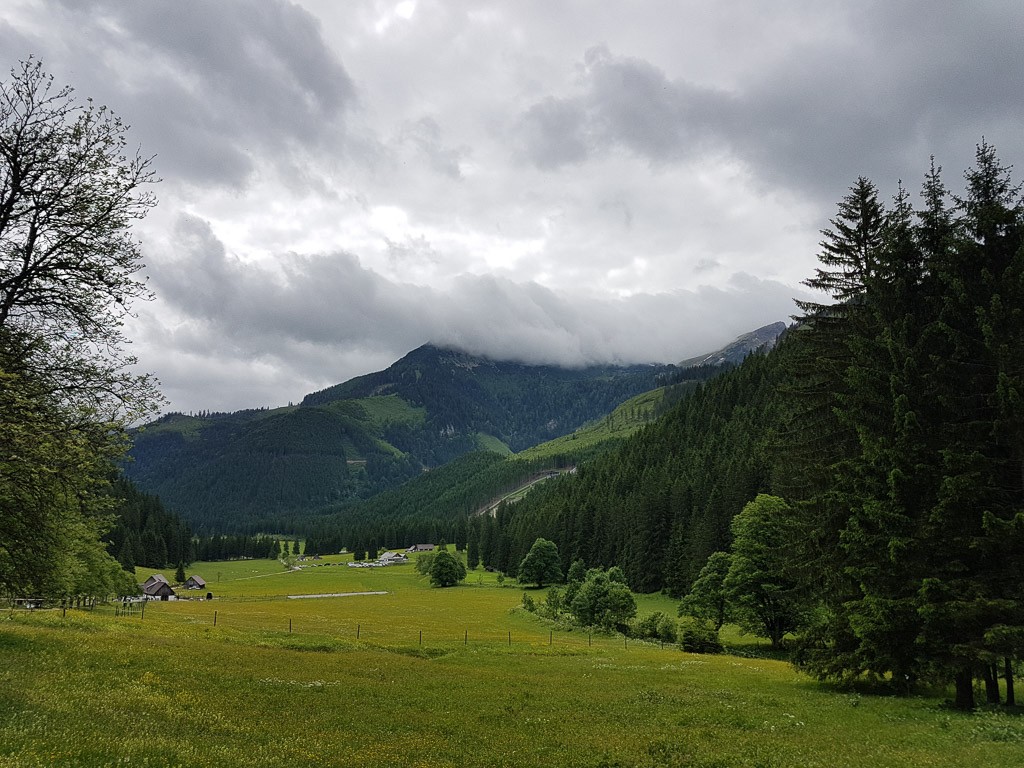 the ferrata is onthe right side of the cliff:
2h of trekking up to start the ferrata itself.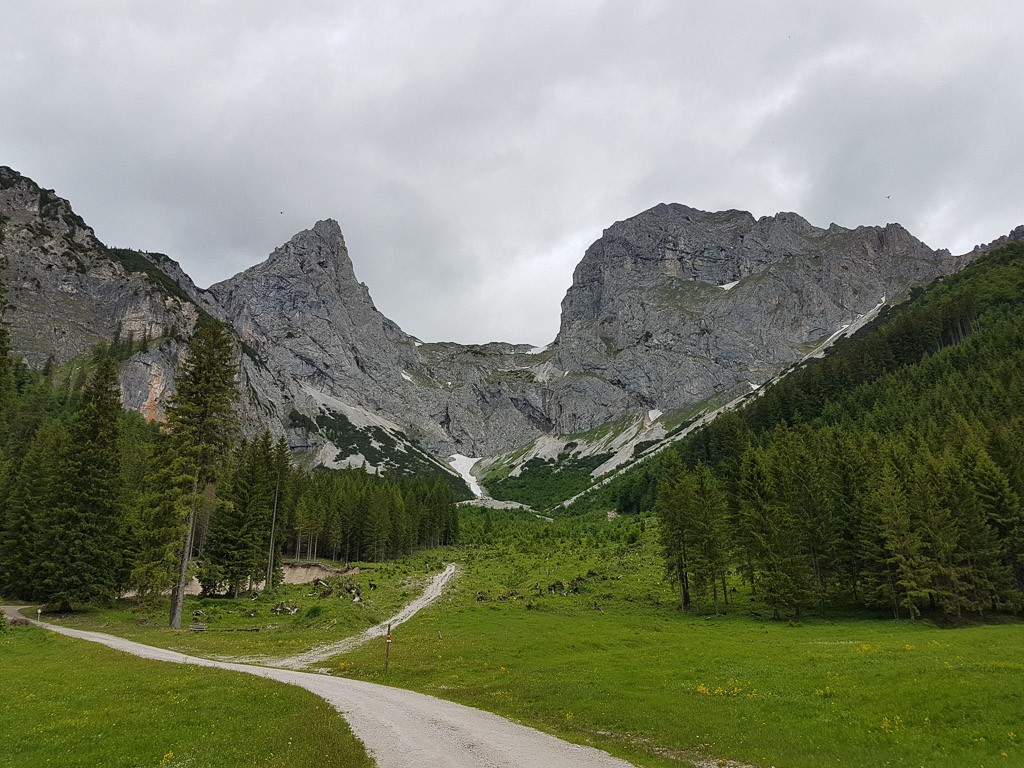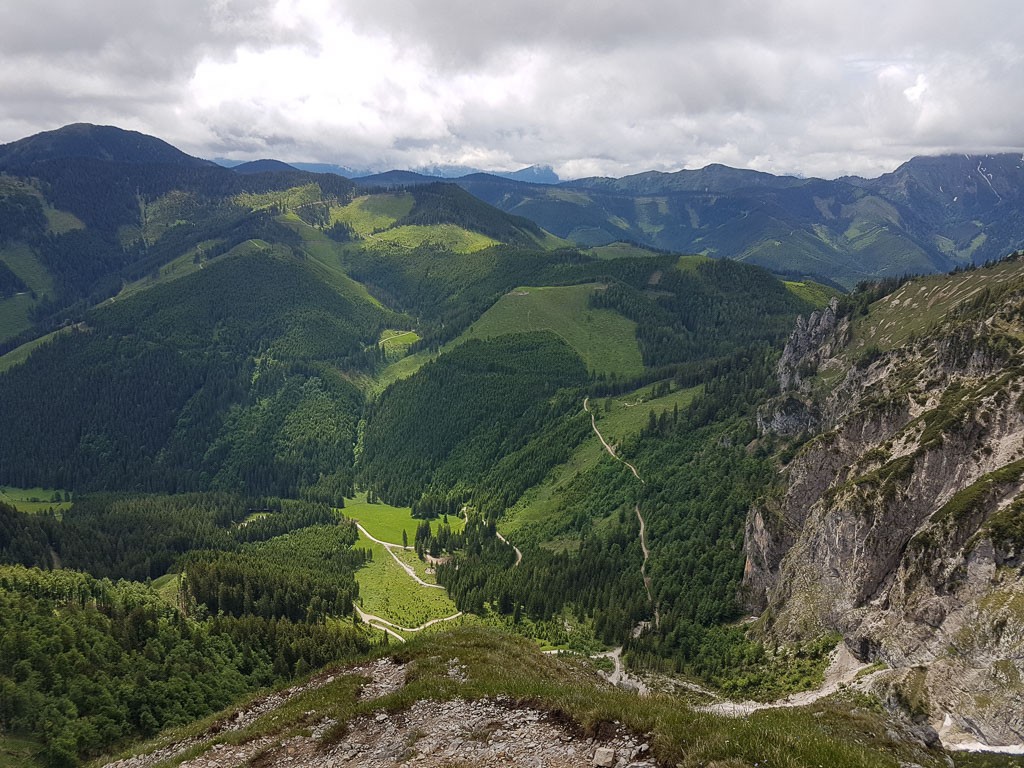 At the beginning of the ferrata: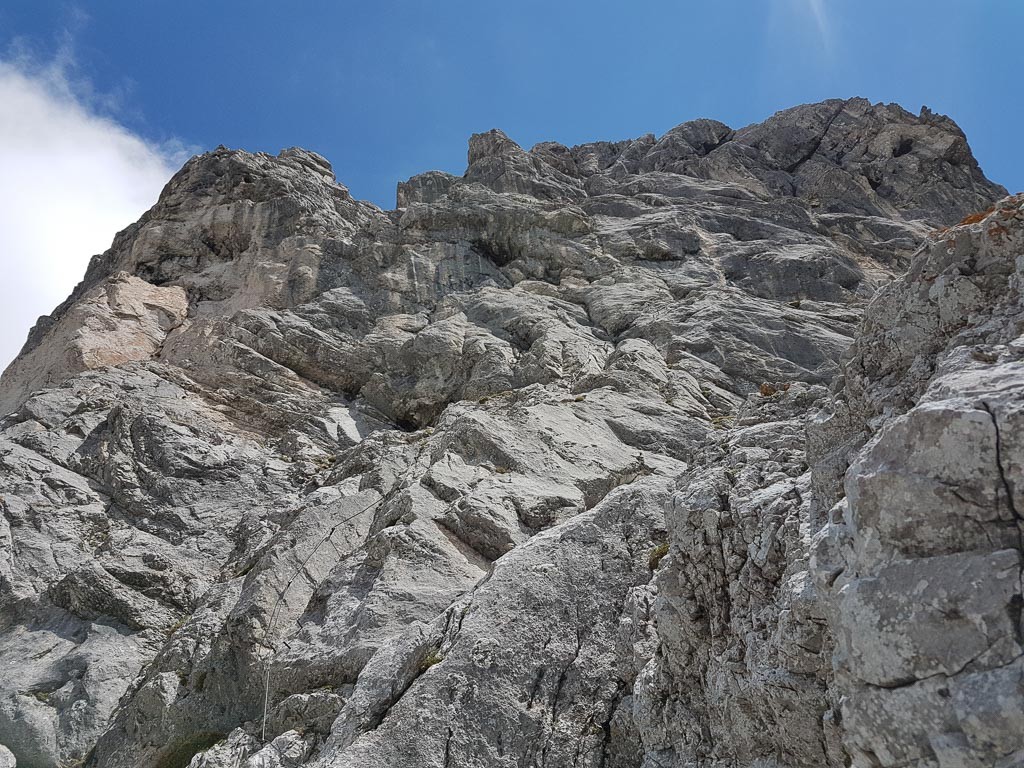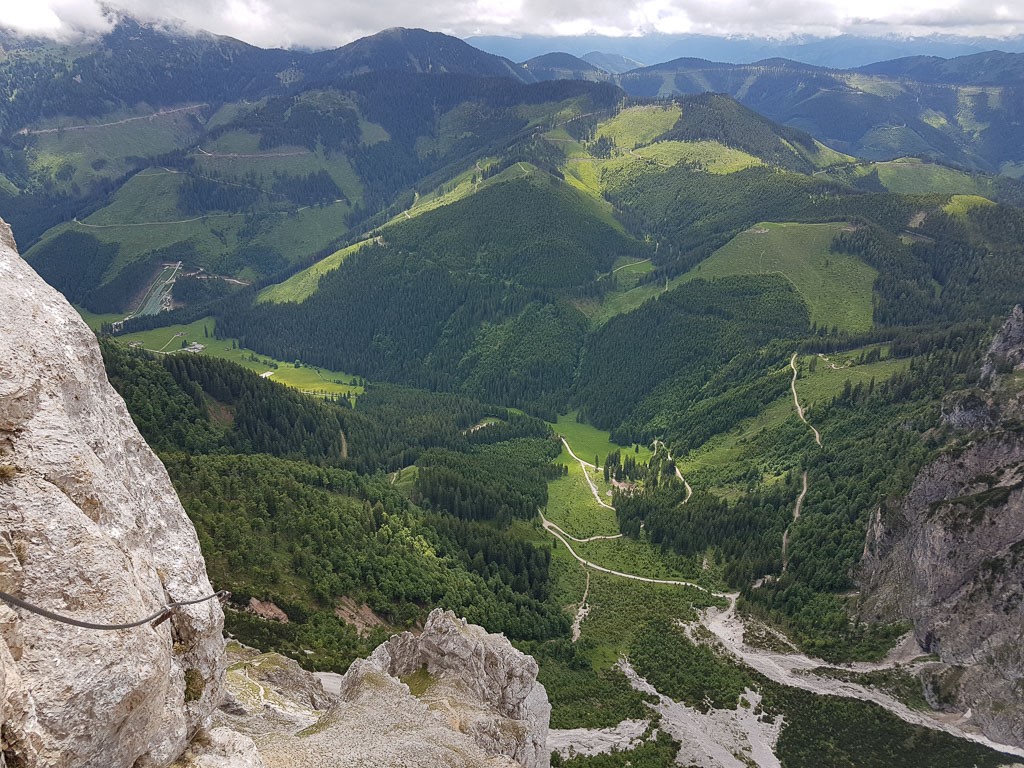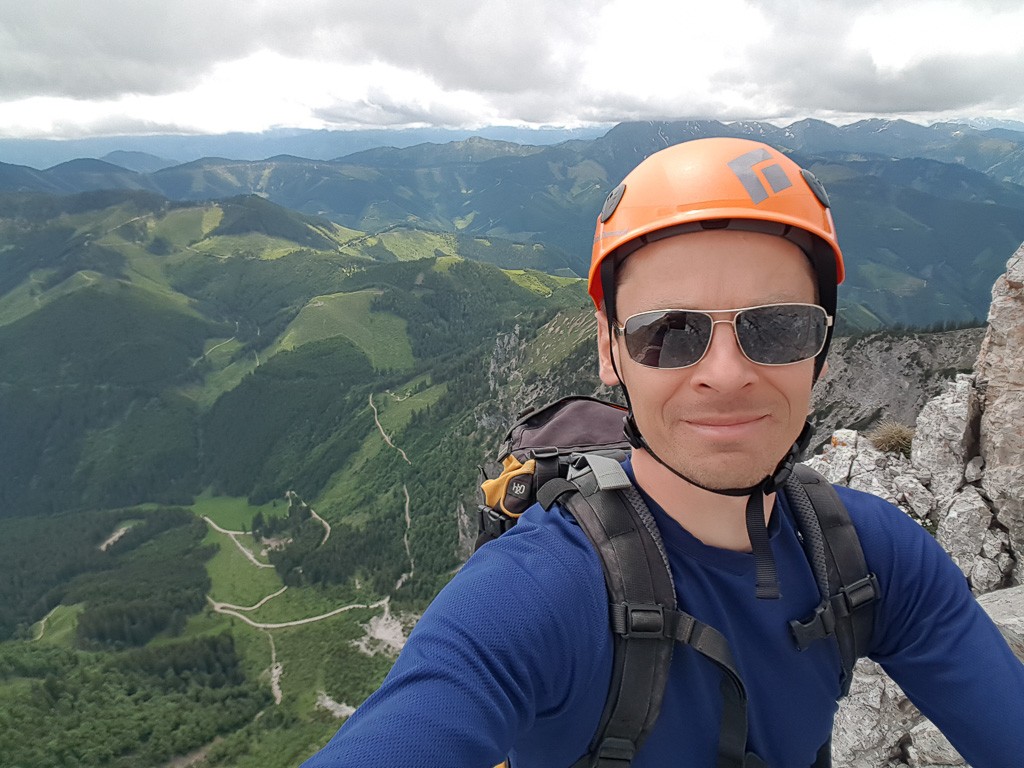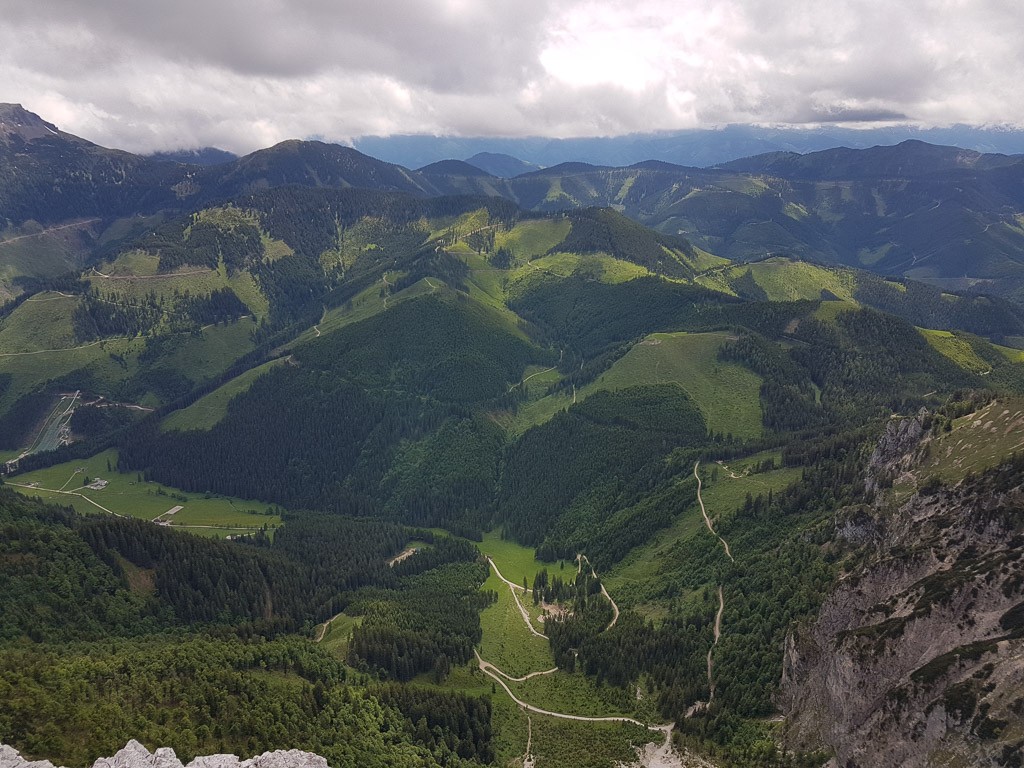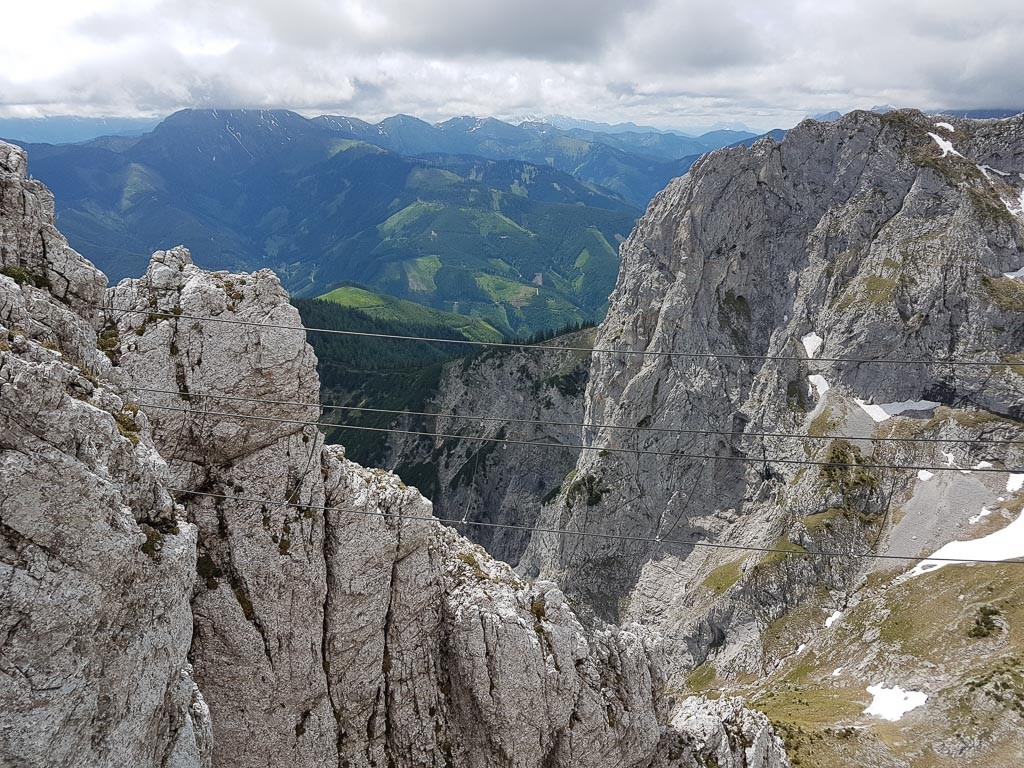 Close to the summit - in the clouds: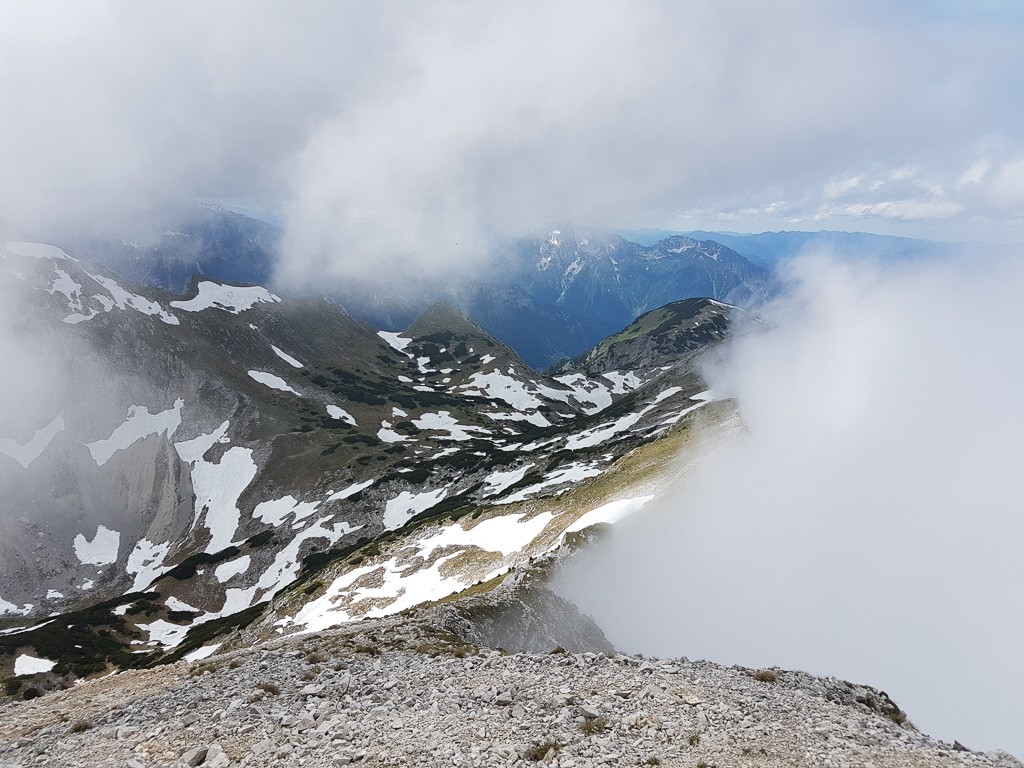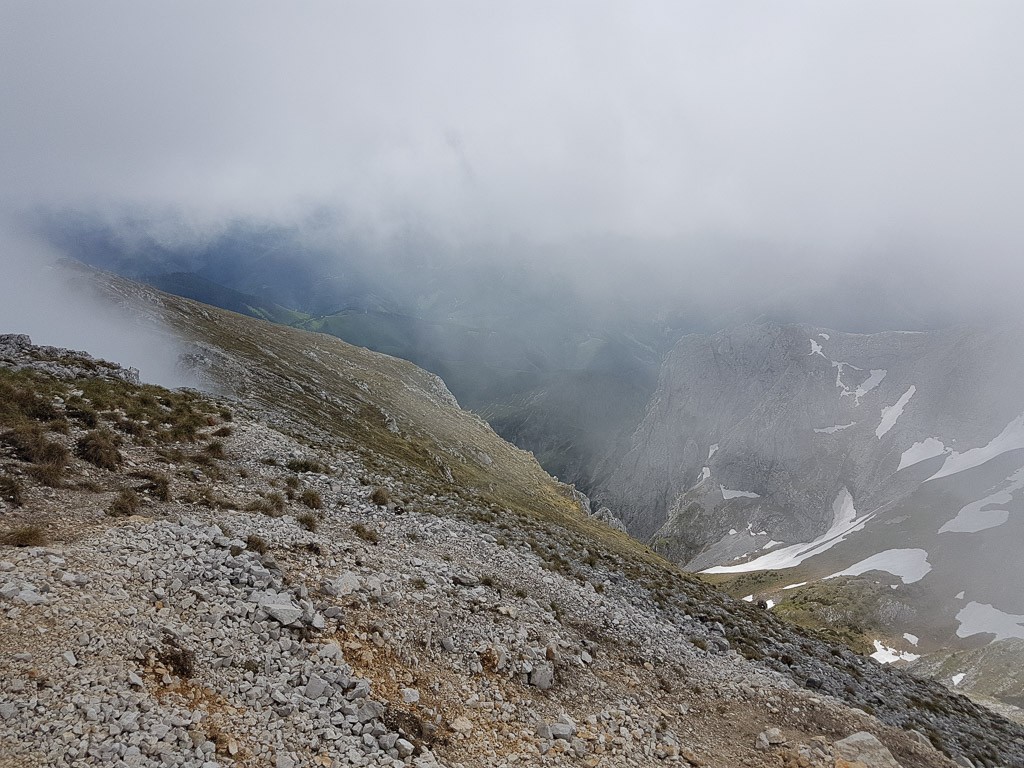 On my way back from the summit: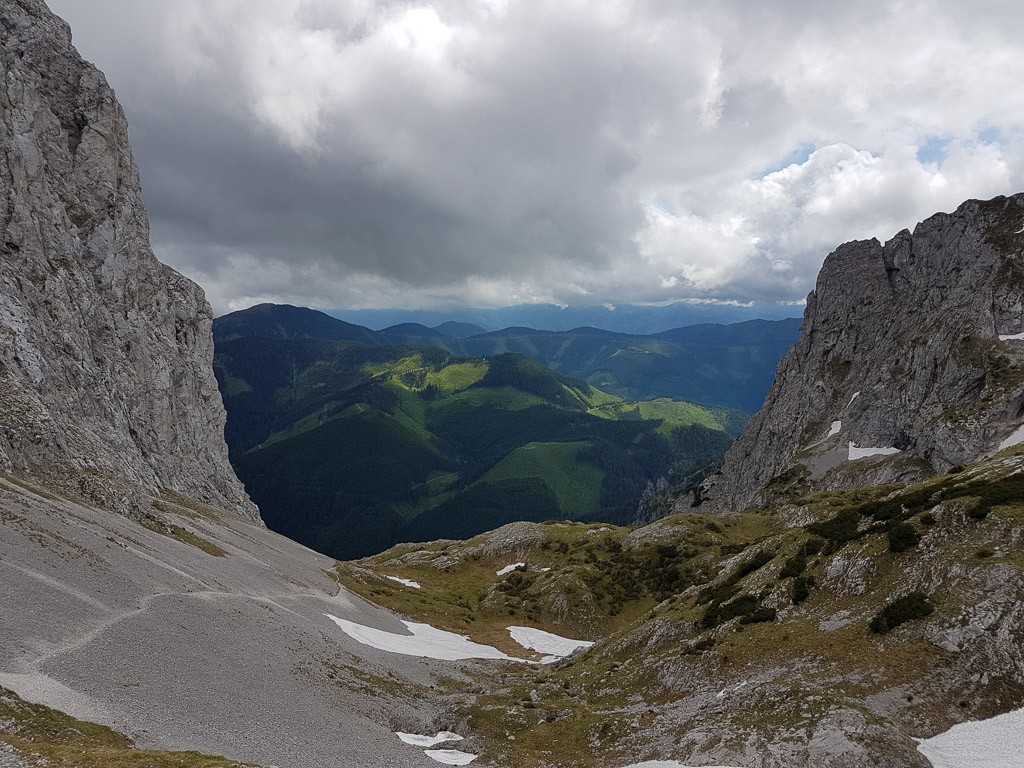 Finally there was a sunshine and very good weather!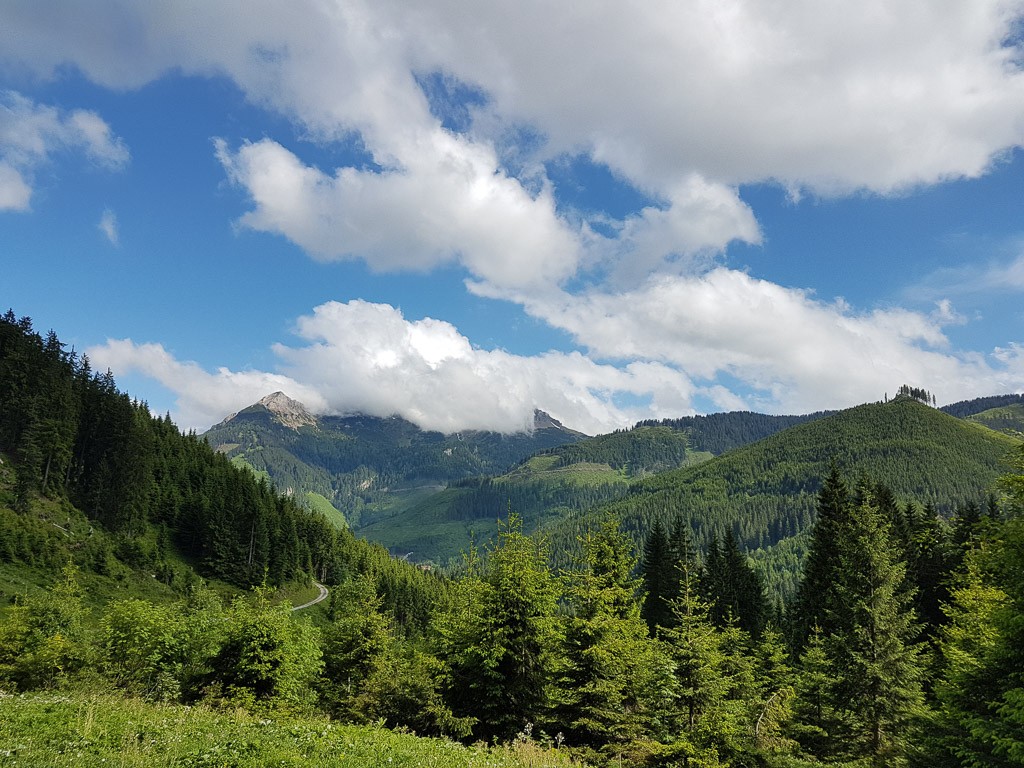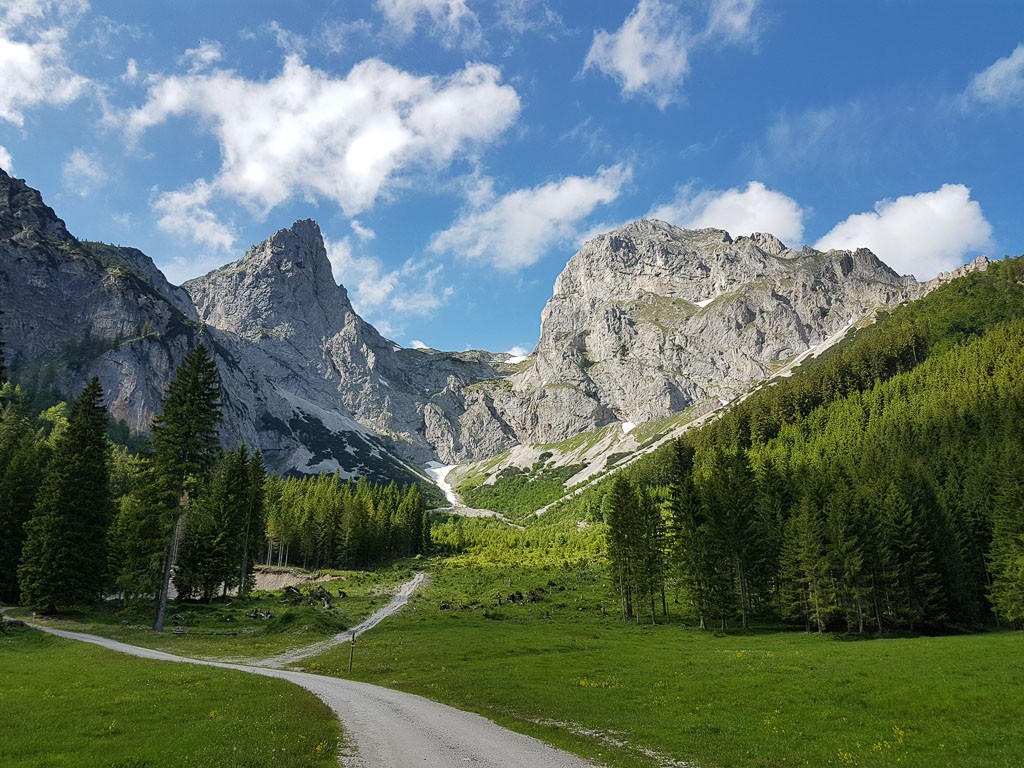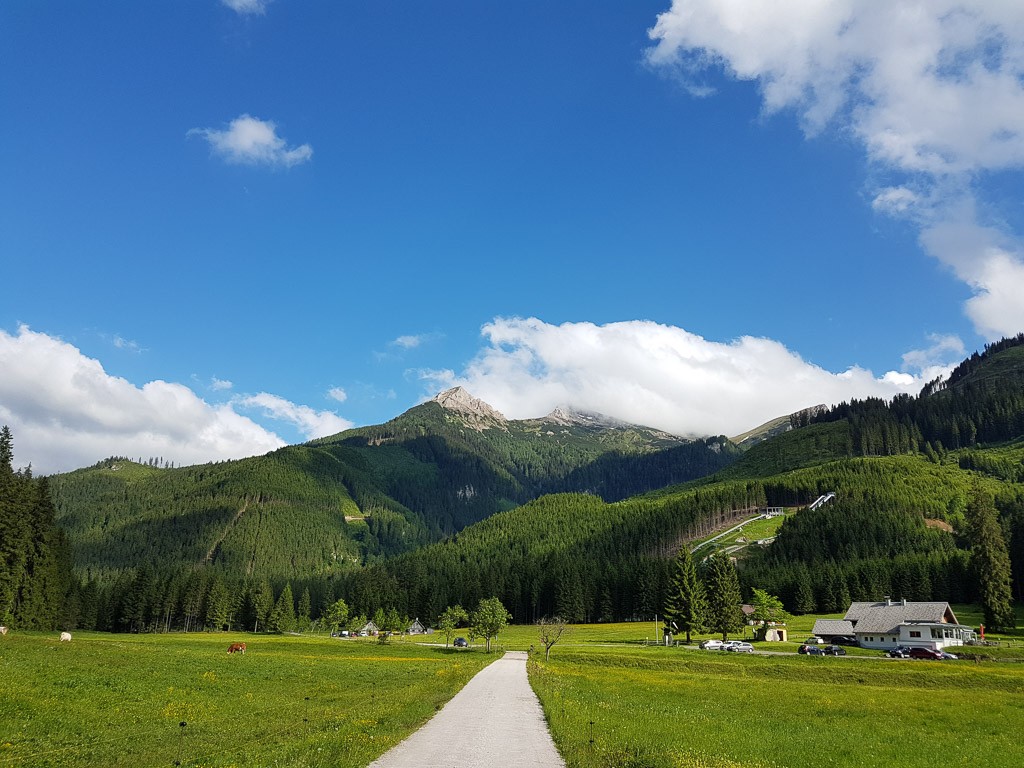 and my dinner at the terrace of the accommodation: